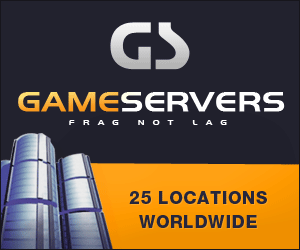 BARRY WILNER
Associated Press
MIAMI -
Michael Irvin wrapped his arms around Thurman Thomas in the kind of hug that new Hall of Famers share. Somewhere, Paul Tagliabue could only envy their emotional display.
"That embrace Thurman and I had, we talked earlier, we were falling apart on the phone," Irvin said. "We don't sound like cool people that played a tough game right now."
The former Dallas Cowboys receiver with the off-field woes and three Super Bowl rings, was among six former players voted into the Canton shrine Saturday. But the commissioner who guided the NFL for 18 years before retiring last summer didn't even make the first cut.
Irvin and Thomas were joined by Bruce Matthews, Roger Wehrli, Charlie Sanders and Gene Hickerson.
"This was worth the wait," Irvin said. "I know my alphabet. When I heard 'H' I was like, 'OK, I (is) next.' So, whew! I was so afraid we were going to skip over the I's."
Not this year, his third try.
Irvin didn't mention his troubled past - pleading no contest in 1996 to felony cocaine possession; getting arrested in 2000 on drug possession charges that were later dropped - but former teammate Troy Aikman did.
"I think that maybe some of that is why he hasn't gotten in until now," said Aikman, who was inducted last year. "And I know that's not part of the criteria, and I think all of the voters would tell you that's not part of the criteria. But we are all human and I think you maybe take what you think of a person as an individual and have that cloud what you think of his athletic abilities. That happens."
Although his legacy was strong, Tagliabue didn't get past the first round of voting by the panel of 40 media members. The former NFL chief oversaw labor peace throughout his tenure; helped enhance diversity in coaching and front-office hirings; negotiated television deals that bring in more than $25 billion; led expansion from 28 to 32 teams; established the NFL Network; and guided a rising global presence.
Even Irvin said he "didn't understand" why Tagliabue wasn't voted in.
Also failing to get enough votes were Art Monk, Derrick Thomas, Andre Reed, Richard Dent, Bob Kuechenberg, Fred Dean, Ray Guy, Russ Grimm, Andre Tippett and Gary Zimmerman.
Inductions will be Aug. 4-5 in Canton, Ohio. The Steelers and Saints will play in the annual Hall of Fame game.
Irvin finished his career with 750 receptions for 11,904 yards and 65 touchdowns. He was selected to five straight Pro Bowls and picked for the NFL's all-decade team of the 1990s.
"I played with a lot of great guys and played under some great guys," he said, specifically mentioning the Triplets - himself, Emmitt Smith and Aikman. "Jimmy Johnson was a great head football coach. And Norv Turner, we always got on him every week: `Get me the ball.'
"He'd say, `Stop bothering me. Do you think I'm stupid? We are throwing you the ball.' "
Thomas was the league's most valuable player in 1991, when he gained more than 2,000 yards from scrimmage. When he retired in 2,000, he ranked sixth all-time in career yards from scrimmage (16,532), with 12,074 yards rushing. Only Emmitt Smith and Barry Sanders ran for more yards in the 1990s.
He joins Jim Kelly, who made the Hall of Fame in 2002, from the Buffalo teams that won four straight AFC titles before losing in each Super Bowl.
"Like I've always said, we didn't win a Super Bowl, but this is my Super Bowl gift to the Buffalo Bills fans," Thomas said.
He will join his fellow Oklahoma State running back Barry Sanders in Canton; they played together for one season at OSU.
Matthews, the only player in his first year of eligibility, spent 19 seasons with the Oilers/Titans franchise, playing more games than any positional player in NFL history when he retired in 2001. He did it as a guard, tackle and center. Matthews never missed a game because of injury.
"I never had to grow up, could play like I was a kid, played till I was 40, and now you are telling me I am in the Hall of Fame," he said by phone from Texas. "I hadn't been nervous about it until I saw my family and they were ready to melt down."
Wehrli was a five-time All-Pro cornerback who played 14 seasons with the St. Louis Cardinals, starting as a rookie in 1969. He once intercepted three passes by Roger Staubach in a win over Dallas and made the league's 1970s all-decade squad.
"Something like this puts a cap on it. It's a dream come true," Wehrli said, speaking by phone from St. Louis. Wehrli made it in his last year of eligibility before going into the seniors' pool, from which Sanders and Hickerson were elected.
Sanders spent a decade with the Lions and made seven Pro Bowls.
"This has been a journey," he said. "The last few days have been very nerve-racking, not only for me but my family and, I know, a lot of my friends. This is a blessing."
Hickerson played 15 seasons for the Browns as the lead blocker for three Hall of Famers - Jim Brown, Leroy Kelly, Bobby Mitchell - and has been eligible for 29 years.
"I am honored to be joining such an elite group of individuals and to be remembered as one of the best linemen of all time," Hickerson said.
He was so good that Jim Brown, perhaps the greatest player in NFL history, called him "one of the best pulling guards that ever played."
"He had unbelievable speed and mobility and was the best lineman we had. He blocked downfield, something guys today can't do. Nobody knows blockers better than the guys who ran behind him, and ... he was the best blocker on a good blocking team," Brown said