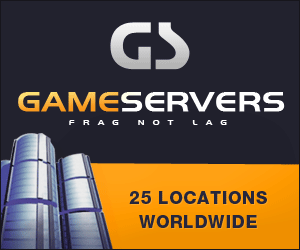 A NEW Foot and Mouth outbreak was last night ruled out as a result of tests carried out on suspect Irish pigs. Highly placed sources indicated that test results were negative for the dreaded disease.
A national contingency plan had been put on stand-by yesterday as Department of Agriculture officials awaited the test results on pigs with suspicious symptoms slaughtered in a South Carlow meat factory on Friday.
Veterinary sources were playing down last night the country's first suspect case of the disease in four years as being more likely a simple infection.
A Department spokesman said it could be today before it is known definitively whether the disease was present or not in pigs brought to a South Carlow meat factory.
Ballon Meats, outside the village of Ballon, was shut late on Friday night as a precautionary measure as samples were taken from less than 10 of the suspect pigs.
Samples were rushed to the Pirbright laboratory in England as veterinary officials and gardai sealed off the plant. The pigs had arrived at the factory from a small producer in the county. The farm was also sealed off.
Tests on animals on properties adjoining the farm and factory failed to find any suspicious symptoms.
Last night veterinary sources suggested that sores on the pig's feet and mouths were believed to be stomatitis or ulcers which are difficult to diagnose and which are similar to Foot and Mouth (FMD).
Fine Gael MEP Mairead McGuinness, who represents the region, said last night: "From a farming as well as a wider economic interest, everyone is holding their breath that this is nothing more than a scare. However, it's time to review our disease control measures nationally and at EU level to insure there is no complacency."
Buildings in the meat factory were washed down in a decontamination process. Local Fianna Fail councillor Enda Nolan said the Salter family who own the factory are "great employers" and "highly respected" who provide work for up to 70 locals.
The pig farmer had his land cordoned off as officials traced the origin of the pigs. No animals had been brought to the farm recently.
It takes 92 hours before full results are produced by the UK laboratory but the initial tests are usually accurate.
A department spokesman said the symptoms displayed by the suspect pigs were "broadly similar" to those in FMD, but could be attributed to other diseases.
Minister for Agriculture and Food Mary Coughlan, back from a trade mission to China, was kept informed of developments. She has just signed a protocol with the Chinese government to allow more Irish pigmeat exports.
FMD is highly contagious and can be transmitted through infected feed or even through the air. Outbreaks can have a devastating impact on trade, as countries impose restrictions in order to stop the spread of the highly contagious disease.
The last time there was an outbreak of FMD in Ireland, a single case in the Cooley peninsula in Co Louth led to 50,000 animals being slaughtered. Massive restrictions were imposed and there were appeals to the public not to travel unnecessarily to prevent the disease spreading.
This approach was highly successful in keeping the outbreak to just one case but it brought sport, tourism and many sporting events to a halt for a number of months.
Since that outbreak, a detailed contingency plan and operations manual have been put in place to deal with new outbreaks.
An IFA spokeswoman said that the planned IFA protest in Carlow on Tuesday next, where thousands of farmers are expected to show their anger at Greencore's closure of the sugar factory, would only go ahead if there was clearance from Department of Agriculture vets.