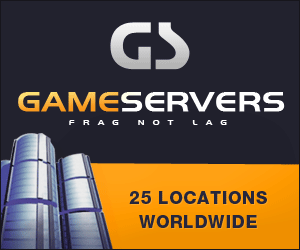 Boston Globe
November 30, 2006
Killers target academics, professionals

By Bryan Bender and Farah Stockman, Globe Staff
WASHINGTON -- Dozens of Iraqi academics and their families have been attacked and killed by extremists in recent weeks in what human rights groups say is an effort to eliminate remaining intellectuals and skilled professionals -- and destroy whatever prospects might exist for establishing a functioning democratic society.
As many as 250 Iraqi educators and other leading professionals have been assassinated since the US-led invasion in 2003, and thousands more have fled the country, according to researchers and human rights groups.
Earlier this month authorities found the body of Dr. Najdat Al-Salihi , a psychology professor for 35 years at Mustansiriya University, in Baghdad. Salihi, who had disappeared three weeks earlier, was shot to death.
Within days, Dr. Mohammed Jassim Al Thahbi , dean of administration and economy at Baghdad University, and his wife and young son were attacked and killed while entering the campus.
Among many others, Issam Al-Rawi , a Sunni political activist who headed the University Professors' Union and had been keeping a record of the growing number of murdered colleagues, was himself gunned down on Nov. 1 while leaving his Baghdad home.
As Baghdad's morgues overflow with civilian victims of Iraq's expanding war, the targeted assassinations of the country's intellectual elite is fueling a "brain drain" that will have longterm consequences for the country's ability to maintain a middle class, the linchpin to a successful and stable society, Iraqi leaders and private specialists say.
Professors, doctors, lawyers, and engineers are among the professionals who provide the human capital necessary to run the basic institutions of any healthy society and help forge a new generation of leaders. By removing those building blocks, the leaders and specialists say, the insurgents are aiming to eliminate all support for a democratic society, making it more likely that a Saddam Hussein-like strongman will return, or Iraq will become a theocracy like Iran.
"I think it is getting worse day by day," said Abdul Sattar Jawad , a visiting scholar and professor of literature at Duke University who left Iraq after threats on his life last year. "We need liberal people -- lawyers, engineers -- to build the country," Jawad said in an interview. "The intelligentsia has been beaten down, murdered, or fled."
The recent spate of assassinations -- including at least six medical professors killed in Baghdad during August and September -- does not appear to be the work of a single group, according to US and Iraqi officials and specialists. Rather, the assassinations are seen as a concerted effort by extremists on all sides of Iraq's ethnic divide to snuff out the educated classes and dash the chances for a moderate, pluralistic government.
"The killing has become systematic," said Nimrod Raphaeli , an Iraqi native who is now a senior analyst at the Middle East Media Research Institute in Washington, which tracks daily reports from the Iraqi government and press. "Clearly what is going on is targeted killings of professors and doctors. They are taking doctors from hospitals and killing them. It is likely Shi'a militias but also Sunnis who are killing intellectuals to keep Iraq poorly managed and poorly governed."
Some estimates put the total number killed over the past 3 1/2 years at nearly 250, but there are no official figures. A European anti war group, brusselstribunal.org, maintains a list of 272 Iraqi academics killed as of Nov. 21. That group has petitioned the United Nations to investigate what it calls the "systematic liquidation" of Iraq's educated class.
Tahir Albakaa , who served as Minister of Higher Education in Iraq from 2004 to 2005, said that more than 200 academics have been killed -- many whom he knew personally -- and that another 2,000 researchers have fled the country. "When you take away a country's scientists, you are targeting Iraq itself," said Albakaa, who survived four attempts on his life before he moved to Boston last year as a visiting scholar at Harvard's Graduate School of Education and Suffolk University.
The recent rash of killings comes on top of an exodus of professionals since the 2003 invasion. The Iraq Index, compiled by the Brookings Institution in Washington, estimated that up to 40 percent of Iraq's professionals have fled the country over the past 3 1/2 years.
The medical profession has been hit especially hard, according to independent statistics. In a report earlier this year, Medact , a British-based global health charity, estimated that a quarter of Iraq's 18,000 physicians have fled the country since 2003, and doctors and other health workers "are being attacked, threatened, or kidnapped daily."
"They don't want educated people," Jawad, the former dean who fled to the United States last year, said of those perpetrating the killings. "They regard educated and open-minded people as pro-West."
Those who have remained in Iraq have been engulfed by fear.
Merry Fitzgerald , a Belgium-based peace activist who is married to an Iraqi and keeps track of the killings, said in an e-mail interview with the Globe: "I live in constant fear for the safety of my relatives and friends who are in Iraq. Our family has suffered several losses -- an investigating judge and a retired university professor have been assassinated by 'unknown gunmen.' "
Said Raphaeli: "Those who are perpetrating these killings are trying to undermine the stability of the country and any chance Iraq has."