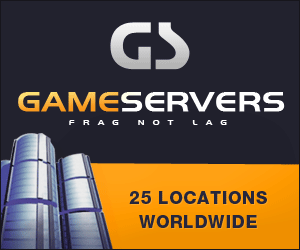 Iraq's top cleric said to be considering demand for timetable for troop withdrawal
By HAMZA HENDAWI - Associated Press Writer
NAJAF, Iraq - (AP) Iraq's top Shiite cleric is considering
demanding a timetable for the withdrawal of U.S. and foreign troops after a
democratically elected government takes office next year, according to
associates of the Iranian-born cleric.
If the Americans and their coalition partners do not comply, Grand
Ayatollah Ali al-Sistani would use peaceful means such as mass street
protests to step up pressure for a pullout schedule, according to two
associates of the cleric.
The associates, who spoke on condition of anonymity because they are
not authorized to speak to the media. They are in regular contact with
al-Sistani and call routinely on the 76-year-old cleric at his home in the
holy city of Najaf south of Baghdad.
The reclusive al-Sistani rarely leaves his home and limits his
public comments to religious decrees, or fatwas. He has steadfastly refused
to meet any American officials since the U.S.-led invasion toppled Saddam
Hussein's regime in 2003.
But al-Sistani's influence among the majority Shiite community is
vast, and a public call for such a timetable would put enormous pressure on
Washington to comply.
On Dec. 15, Iraqi voters will select the country's first full-term
parliament since Saddam's ouster. A new government will be formed afterward.
Vali Nasr, an expert on Shiites who lectures on national security
affairs at the U.S. Naval Postgraduate School in Monterrey, California, said
al-Sistani's intention to call for a withdrawal timetable has been an "open
secret" for some time.
"He will not do it in an anti-American way, but in a pro-Iraqi way,"
said Nasr.
Ahmed S. Hashim, a professor of strategic studies at the U.S. Naval
War College in Newport, Rhode Island, said a public declaration by
al-Sistani "will leave us without any legs to stand on in Iraq."
"But if we are made to withdraw prematurely, the country will plunge
into civil war," said Hashim, who has visited Iraq several times since 2003.
Al-Sistani's influence on Iraq's Shiite community has already forced
the United States to make major revisions in its political blueprint for the
country. Last year, the Americans agreed to speed up their timetable for
handing sovereignty back to the Iraqis and accelerating the timetable for
last January's election under pressure from al-Sistani.
The cleric's supporters also say his appeals for restraint in the
face of attacks on Shiites by Sunni militants has prevented the country from
descending into civil war.
Jawad al-Maliki, a senior official of Prime Minister Ibrahim
al-Jaafari's Shiite Dawa Party, said he had no first-hand information about
whether al-Sistani was weighing such a call but suggested that if the cleric
did, the party would support him.
"It will not be just al-Sistani's demand, but ours too," he said.
Redha Jawad Taqi, a senior member of Iraq's biggest Shiite party _
the Supreme Council of the Islamic Revolution in Iraq, or SCIRI _ also said
he could not confirm whether al-Sistani would demand a timetable. But he
said his party would review the presence of foreign troops in Iraq.
Although the Bush administration has signaled it would like to begin
drawing down its forces next year, it has refused to commit to a timetable.
The administration has said a drawdown would depend on the success of the
political process, including the December elections, and on the ability of
Iraqi security forces to assume responsibility for battling Sunni Arab
insurgents.
U.S. Secretary of State Condoleezza Rice, speaking before the Senate
Foreign Relations committee Oct. 19, said Iraq's police and army _ which
number about 200,000 _ are becoming better able to handle the country's
security without U.S. help.
But she repeated President George W. Bush's warning that setting a
timetable for withdrawal plays into insurgents' hands.
"The terrorists want us to get discouraged and quit," Rice said.
"They believe we do not have the will to see this through."
Al-Jaafari, a Shiite, and President Jalal Talabani, a Kurd, have
both warned against a U.S. pullout before Iraqis are ready to guarantee
their own security.
But resisting an explicit call for a troop withdrawal by al-Sistani
would risk alienating the Shiite community, upon which the Americans have
relied for support in the battle against Sunni militants.
"Such a call also will add a new dynamic to Iraqi politics and
create some common ground between the Shiites and Sunni Arabs," said Amr
Hamzawi, a Middle East expert at Carnegie Endowments, a Washington-based
think tank. "It also will shatter any misconceptions about al-Sistani's
stand on the U.S. presence in Iraq."
The al-Sistani associates said the cleric is deeply suspicious of
the United States, although he has encouraged his followers to avoid an open
confrontation with U.S. forces, as the Sunni insurgents have done.
His refusal to meet with U.S. officials has extended even to
Ambassador Zalmay Khalilzad, an Afghanistan-born Muslim.
"He sees U.S. officials as symbols of the occupation," one associate
said. "To meet with any of them could be used against him."
The associates said al-Sistani's suspicion of the Americans stems in
part from the deep resentment many Shiites still hold for the U.S. decision
not to intervene on their behalf in the 1991 uprising against Saddam
following the 1991 Gulf War.
Saddam's forces crushed that rebellion, slaughtering tens of
thousands of Shiites.