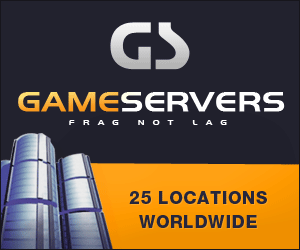 Media: The Associated Press
Byline: ALBERT AJI
Date: 30 August 2006
DAMASCUS, Syria - Iraq's top archaeologist, a Christian, said he fled to
neighboring Syria after Shiite Muslim fundamentalists interfered in his job
and family members received threats.
In an interview in Damascus, Donny George, director of Iraq's National
Museum, said he was living in the Sunni-dominated southern Baghdad
neighborhood of Dora, which has become a hotbed of militancy and sectarian
violence. He said at least 13 Christians in the neighborhood, including his
19-year-old son, have received death threats.
George, the country's most respected archaeologist, also said he quit his
job in a veiled retirement after the minister of tourism and antiquities
allegedly repeatedly interfered in his duties.
"I began to feel very pressured," George told The Associated Press. "So I
filed for retirement ... and was informed that it was accepted."
He added that the ministry has come under the influence of the Shiite
fundamentalist Mahdi Army militia of rebel cleric Muqtada al-Sadr. The "new
officials," he said, came to power due to the new political system in Iraq
that has distributed cabinet jobs based on religious sects and not on merit
or expertise.
In Baghdad, Haider Farhan, a senior official at the ministry, said George's
departure was a regular retirement after three decades of public service,
denying allegations of harassment.
"We are surprised by his remarks about working under pressure," Farhan said.
"That is completely baseless."
George is known for his efforts in chasing the priceless antiquities that
were looted from Iraq amid the chaos of the 2003 U.S.-led invasion that
toppled Saddam Hussein. The country's museums were pillaged of treasures
dating back 5,000 years.
Of the 15,000 objects stolen from the museum, almost 4,000 had been returned
to the country. But due to the security situation in Iraq, more than 4,000
other pieces are being kept in neighboring countries for safekeeping, George
has said.
The Baghdad University lecturer said he's had to build cement walls around
the museum, which contains priceless Babylonian and Sumerian pieces, to
prevent it from being attacked or looted and that some of his employees were
targeted by militants.
George said the government was preoccupied with "other major security
issues," and there were only 1,400 troops securing 12,500 registered
archaeology sites.
George, who lives in Syria with his wife and three children, ruled out the
possibility of returning to Iraq, saying the country is "living in
undeclared civil war."