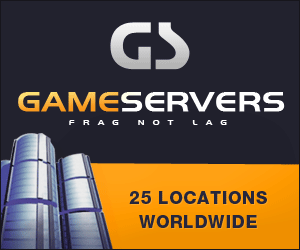 Washington Post
December 11, 2006
Pg. 1
Mixed Neighborhoods Unravel as Shiite Militiamen Expand Violence

By Sudarsan Raghavan, Washington Post Foreign Service
BAGHDAD, Dec. 10 -- A few blocks from Ali Farouk's three-story home, an empty house provides a glimpse of what he fears will be the future. Once owned by a Sunni Muslim, the paint is peeling, the windows are blown out. Two scarlet X's mark the pale blue front door.
To the door's right are the words: "Not for Sale. Wanted."
According to neighbors, "Wanted" refers to the former owner, who fled after crossing paths with the Mahdi Army, the Shiite militia of firebrand cleric Moqtada al-Sadr. The gunmen accused the owner of killing four of their own at a checkpoint. Then they took over his house.
To the door's left, the words: "This is vengeance for the other day."
Farouk, a Sunni Muslim, fears his home might be targeted next. In the past two months, Shiite militiamen have tightened their grip on his central Baghdad neighborhood of Tobji, purging dozens of Sunni families, by fear and by threats. His world has become even more precarious since a barrage of car bombs, mortar shells and missiles killed more than 200 on Nov. 23 in Sadr City, the Baghdad slum that is home to many of Sadr's loyalists.
So Farouk began preparing to do what neither his father nor his grandfather could have imagined in their Iraq: flee Tobji, an enclave where Shiites and Sunnis have coexisted for more than half a century. Farouk plans to join the more than 400,000 Iraqis who have fled their homes, an exodus that is reshaping the face of Baghdad into neighborhoods polarized along sectarian lines.
On Saturday, Farouk's mission grew more urgent. In the latest spasm of revenge attacks, gangs of Shiite gunmen stormed Hurriyah, a mixed neighborhood adjacent to Tobji, torching houses, killing at least two Sunni Arabs and driving out dozens of Sunni families. On Sunday, in interviews across Tobji, Sunni Arabs worried that their fate could soon mirror their brethren's.
"It is coming like a wave," said Khudir Mahmoud, 32, after his midday prayers. "If the government doesn't intervene, the wave will reach here. We are only one street away."
The unraveling of Tobji and Hurriyah is the latest setback for the nation's Sunni minority, which is still seeking a political foothold in Iraq in the fourth year of war. Sunnis were once part of the country's privileged class, with government jobs, but their days and nights are now filled with fear and dread unlike anything they felt since the toppling of President Saddam Hussein.
"We are stuck in a big hole waiting for Lucifer to take our souls," said Farouk, 46, a father of seven. "At any moment we can die."
Worry Despite Precautions
Rabiaa Street, a dusty, congested thoroughfare, flows through central Baghdad west of the Tigris River. Along one stretch, near a patch of machinery shops, Hurriyah and Tobji face each other across the street. In Arabic, Hurriyah means freedom. Tobji's official name is Salaam. It means peace.
On one side, the road streams into Hurriyah's core, past a Sunni mosque that was destroyed, past a satellite office of Sadr, where clusters of young men lingered, past signs that read "Long Live Shia."
On the other side of Rabiaa Street is a set of railroad tracks nestled on the edge of Tobji, a working-class community of Shiites, Sunni Arabs and Kurds. In recent months, bodies of both Shiites and Sunnis have been dumped along the tracks, residents said Sunday. The killings are evidence of how the war to control the capital is spreading and how Shiite militiamen are increasingly pushing into western Baghdad, where Sunnis dominate.
Farouk's house sits in the heart of Tobji, around the corner from walls with black markings that read "Long Live Sadr." He is burly, with a long, oval face and a thin gray mustache, one of three Sunnis who live on the block.
He met a journalist first on Nov. 30, a week after the Sadr City attacks, on the condition that his father's, grandfather's and tribe's names not be used. Farouk is his great-grandfather's name. He told his Shiite neighbors that he was receiving a visit from co-workers at the government ministry where he is employed.
Even with those precautions, he was worried. Fearful of attracting attention, he rushed his visitor to the second-floor living room of his house. At the top of the narrow staircase, a large poster of Imam Ali, the most revered Shiite saint, along with several other important Shiite figures, stared from a wall. Farouk said he put up the posters the day of the Sadr City attacks -- in case Shiite militiamen came that night. He has no plans to take them down, he said.
"I am scared. I am Sunni," he said that day.