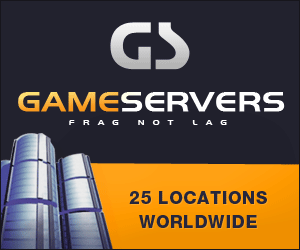 Media: AFP
Byline: Jay Deshmukh
Date: 8 Sept 2006
BAGHDAD, Sept 8, 2006 (AFP) - Iraq's rival Muslim communities went to their
mosques amid fears of new violence Friday after the head of Al-Qaeda in Iraq
urged the country's Sunni minority to rise up and kill Americans.
In an Internet address rebroadcast on satellite networks, Al-Qaeda chief and
car bomb expert Abu Hamza al-Muhajer urged each Iraqi Sunni to kill one of
the 141,000 US soldiers in Iraq by the start of Ramadan in two weeks time.
Few were likely to heed his call, but the broadcast served to stir tensions
as a bomb attack in Baghdad killed three civilians and the health ministry
confirmed that at least 1,584 people were killed in the city last month.
In a video posted on an Islamist website, Muhajer called on supporters of
the leaders of the Afghan Taliban and Al-Qaeda Islamist networks.
"Oh followers of Mullah Mohammed Omar, oh sons of Osama bin Laden, oh
disciples of Abu Musab al-Zarqawi ... I urge each of you to kill at least
one American within a period not exceeding 15 days," he said.
Muhajer, also known as Abu Ayyub al-Masri, has been branded an "expert in
vehicle bombs" by the US military and took over as Al-Qaeda's head in Iraq
after a US air strike killed his predecessor Zarqawi on June 7.
Iraqi and US authorities have accused Al-Qaeda of triggering a bloody
Shiite-Sunni sectarian war across the country since February, a key factor
in the carnage to have gripped the region around the capital.
The health ministry said the Baghdad morgue received 1,584 bodies of people
killed in violent attacks in August, a 14 percent decrease from its reported
1,850 killings in the war-torn capital in July.
The figures fly in the face of Thursday's statement by the US forces' chief
spokesman Major General William Caldwell that August's "murder rate in
Baghdad dropped 52 percent from the daily rate for July."
However, another coalition spokesman said on Friday that the US military
figure for murders does not include those killed in Baghdad's daily toll of
suicide bombings and mortar attacks on crowded civilian areas.
"Murders are basically sectarian, when an individual is targeted in a
sectarian related death such as an execution, but do not include such things
as car bombs or mortar attacks," Lieutenant Colonel Barry Johnson told AFP.
This distinction, which had not been made clear earlier, could explain the
discrepancy between the health ministry's figures and those of the
coalition.
Despite a security crackdown in Baghdad since mid-June, insurgents have
successfully fired salvos of mortar shells at Baghdad districts and
triggered car bombs as part of a campaign to keep alive the deadly sectarian
war.
Even as the security push "Operation Together Forward" put more than 30,000
US and Iraqi troops on the streets of Baghdad, the number of violent deaths
in July was the highest in Iraq since the US-led invasion of March 2003.
Adding fuel to the fire is also the debate between the two communities over
the political future of Iraq, with the majority Shiite parties pushing a law
which would give them control of an oil-rich autonomous zone in the south.
Many of the formerly dominant Sunni Arab minority fiercely oppose such a
regional break-up of Iraq, fearing that it will leave them with only barren
parts of central Iraq and the vast desert of western Anbar province.
On Friday as devotees headed to their respective mosques for prayers,
violence continued with three civilians killed in a roadside bombing
targeting a senior police officer in Baghdad.
The latest bombing came a day after insurgents killed at least 44 Iraqis in
a wave of car bombings in the capital and after Iraq formally took command
of its armed forces from the US authorities.
Prime Minister Nuri al-Maliki on Thursday signed an accord with General
George Casey, head of coalition forces in Iraq, to begin to take charge of
Iraq's armed forces which hitherto reported to Casey.
The accord brought Iraq's tiny air force and navy and one of its ten army
divisions came under Maliki's command.