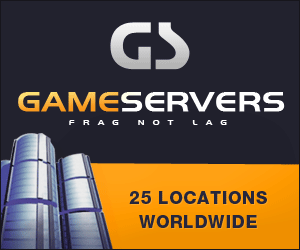 Media: The Associated Press
Byline: By
Date: 19 October 2006
BAGHDAD, Iraq_Iraq's prime minister says Saddam Hussein's execution would
help undermine the insurgency as the ex-president's genocide trial heard
more testimony Thursday of poison gas attacks on Kurdish villages two
decades ago.
Prime Minister Nouri al-Maliki said he hoped the trial, which began last
August, would not last long and "shortly a death sentence will be passed
against this criminal tyrant, his aides and the criminals who worked with
him."
"Definitely, with his execution, those betting on returning to power under
the banner of Saddam and the Baath (Party) will loose," al-Maliki told
reporters Wednesday in Najaf.
Saddam and six co-defendants are on trial for their roles in Operation
Anfal, a military offensive against the Kurds in 1987-88. The prosecution
says some 180,000 Kurds were killed and hundreds of villages destroyed.
Saddam and another defendant are also charged with genocide, but all could
face the death penalty if convicted.
Saddam is also awaiting a verdict in the first trial in connection with the
deaths of about 148 Shiite villagers in Dujail after an assassination
attempt against him in 1982.
A verdict in the Dujail trial is expected next month, and if convicted
Saddam could also face death by hanging.
Both trials are being closely watched by the U.S.-backed Iraqi government,
which is battling an insurgency in which Saddam's supporters play a major
role.
Saddam's supporters have long maintained that the trials are unfair and that
the government has interfered in the judicial process _ charges that Iraq's
new leaders have denied.
During Thursday's session, two witnesses testified that villagers fled in
panic after a chemical weapons attack on northern Iraq in 1988, with some
taking refuge in the mountains where Iraqi air force planes bombed them.
"People in my village were screaming that they were contaminated by chemical
weapons," witness Abdullah Saeed, a 79-year-old Kurd, testified.
"We loaded children, women and other persons infected with chemical weapons
onto three trucks and fled to another village," Saaed said, recalling the
day in April 1988 when Saddam's forces bombed two neighboring villages,
causing clouds of smoke to drift toward his home.
A second witness from the same village of Jalmard told the court that as he
and other villagers fled the chemical cloud into the mountains, Iraqi air
force planes bombed them.
"My nephew and another man got killed, and we left their bodies lying in the
mountains," testified Bakir Qader Mohammad, 72.
Saeed said that as the people left their village in a convoy of trucks,
Saddam's forces stopped them and took them to a detention facility, where
sanitary conditions were appalling.
Witness Mohammed said the detention center in southern Iraq, Nugrat Salman,
was so bad that hundreds of people died of malnutrition and diseases such as
cholera.
The court then adjourned to Oct. 30.
On Wednesday two other Kurds told the court how they survived massacres
conducted after guards took them in trucks into the desert, telling them
they were being moved to another detention center.
One witness said he fell wounded into a ditch full of bodies. He said he
climbed out and ran for his life past mounds in the desert, the mass graves
of other victims in the offensive.
Both witnesses recalled fellow prisoners reciting the Islamic prayers before
death, asking for God's forgiveness of their sins, as they realized they
were going to be shot.