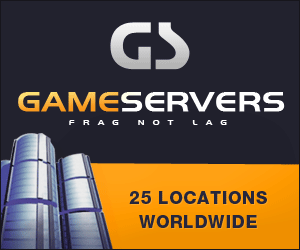 Media: The Associated Press
Byline: ELENA BECATOROS
Date: 10 September 2006
BAGHDAD, Iraq_Fierce political wrangling forced parliament Sunday to delay
discussion of a divisive bill that Sunni Arabs fear will split Iraq apart
and fuel sectarian warfare, while attacks killed 18 people and authorities
recovered 11 bodies.
The bill, submitted by the country's largest Shiite bloc, the United Iraqi
Alliance, aims to establish a three-way federal system by setting up a
separate autonomous state in the south, where Shiite Arabs are dominant _
much like the Kurds have in the north.
Parliament was to have discussed the bill on Sunday. But objections by Sunni
Arabs, who fear the bill is an attempt to break up the country, and an
apparent split among Shiites led parliament to delay the debate until Sept.
19.
Parliament's Shiite deputy speaker, Khalid al-Atiya, said this would allow
the legislation to be studied. A second reading will be held on Sept. 21, he
said, and deputies will vote on the proposal four days later, on Sept. 25.
The Iraqi Accordance Front, parliament's largest Sunni bloc, and the
National Dialogue Front of Saleh al-Mutlaq boycotted Sunday's parliament
session because of the bill. The Sunni groups were joined by the radical
Shiite cleric Muqtada al-Sadr's bloc _ which usually supports the United
Iraqi Alliance _ as well as with former secular prime minister Ayad Allawi's
Iraqi National List.
"Federalism is a preliminary step to dividing and separating Iraq. I call on
Iraqis to confront this draft. Iraq will stay unified under a unified
capital," said Adnan al-Dulaimi, head of the Iraqi Accordance Front. "We
raise our voices to attract attention to the danger of dividing Iraq."
Ayad Jamal al-Deen, a member of Allawi's National List, warned against
sowing division among lawmakers.
"It is unwise to create a problem that provokes argument between the blocs,"
he said, adding that this could undermine Iraq's national reconciliation
plan.
The last attempt to discuss the draft bill resulted in acrimonious debate
last Thursday that led parliament speaker Mahmoud al-Mashhadani to interrupt
the session, while a live broadcast from parliament was pulled off the air.
Al-Atiya defended the bill, criticizing the "organized campaign which is
conducted by some parties to defame federalism and give the impression that
it is a project to divide Iraq."
The idea that the legislation will divide the country "is a misleading one
and agitates public opinion without any reason," he told reporters. "Issuing
legislation for federalism doesn't mean that we will start the measures of
establishing autonomous regions the next day."
The concept of federalism is enshrined in the new Iraqi constitution, and
there is already an autonomous Kurdish region in the north. However, special
legislation and a referendum would be needed to establish a full federation.
But many Sunni Arabs are horrified by the idea. Both the north and mainly
Shiite south are rich in oil, and Sunnis fear they will end up squeezed into
Baghdad and Iraq's western provinces _ which have no resources.
The political wrangling came as bombings and shootings across Iraq killed at
least 18 people.
There were also indications that a joint U.S.-Iraqi security operation in
Baghdad could be expanding into the Shiite stronghold of Sadr City, a
sprawling slum that is home to more than 2.5 million of the capital's 6
million residents and a stronghold of al-Sadr, who heads the Mahdi army
militia. He also supports Shiite Prime Minister Nouri al-Maliki's
government.
Residents in western and central parts of Sadr City said security forces
used loudspeakers urging people to allow searches of their homes.
The Defense Ministry last week said Sadr City would be searched as part of
"Operation Together Forward," a security crackdown targeting the capital's
most violent districts in phases that has seen an extra 12,000 Iraqi and
U.S. troops deployed in the capital.
Earlier, a roadside bomb near Baghdad's central Tahrir Square, a popular
commercial area, left at least five people dead and another 17 wounded,
police said. Less than an hour later, a parked car bomb behind a police
station in the al-Alwiya district killed a police officer and wounded five
police commandos and two civilians.
Clashes erupted between tribal members and police in Amarah, 320 kilometers
(200 miles) southeast of Baghdad, killing one policeman and wounding five
people, while gunmen in Fallujah, 65 kilometers (40 miles) west of Baghdad,
killed a traffic police brigadier in a drive-by shooting, police said.
Elsewhere, the Iraqi army said gunmen hiding in a mosque in Iskandariyah, 50
kilometers (30 miles) south of Baghdad, attacked a police checkpoint. Seven
gunmen were killed in the ensuing firefight, which also involved a clash at
the mosque, Capt. Udai Abdul Rida said.
Authorities also found 11 bodies dumped around the country. Six were taken
to the morgue in Kut, 160 kilometers (100 miles) southeast of Baghdad, after
being found in the nearby Tigris River. They had been blindfolded, had their
hands and feet tied and all showed signs of torture, the morgue said.
Another two bodies _ one decapitated _ were found dumped in a drainage ditch
in Musayyib, about 60 kilometers (40 miles) south of Baghdad. Both appeared
to have been tortured, police said, while another three bodies were found in
the Tigris river near the Duluiyah bridge, 75 kilometers (47 miles) north of
the capital.
Bodies are frequently found dumped on city streets or in rivers across the
country.
In the Shiite city of Amarah, 320 kilometers (200 miles) southeast of
Baghdad, gunmen kidnapped a guard for the Sunni endowment building, the
governor's spokesman Thafar Jabar said.