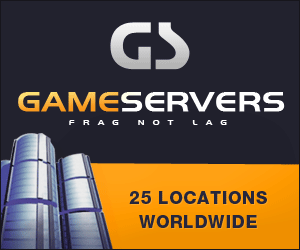 Iraq's insurgency was inevitable after U.S. invasion, but Syrian conflict unlikely, says Annan
By PAUL GARWOOD - Associated Press Writer
CAIRO, Egypt - (AP) Iraq's bloody insurgency was inevitable
following the U.S.-led invasion of 2003, said U.N. Secretary-General Kofi
Annan, who also tried Tuesday to calm Mideast fears over Syria becoming the
next regional flashpoint.
Annan, who arrived in Cairo on Monday to kickoff a Mideast tour,
also denounced the terrorists who are fanning Iraq's rampant violence,
saying they had a strategy to turn Muslims "not only against the West but
against each other."
The U.N. chief's trip coincides with worsening Iraqi insecurity,
Syria's deepening crisis over the U.N. probe into ex-Lebanese Prime Minister
Rafik Hariri's killing and the ongoing Israeli-Palestinian violence.
Annan opposed the Iraq invasion but has thrown his support behind
efforts to rebuild the war-ravaged country and restore democracy.
"Opinions among Iraqis differed widely, as they still do, about the
reasons for the foreign military presence in their country," Annan told
about 1,000 people in a speech at the American University in Cairo. "It was
foreseeable that some would choose to resist by force of arms."
Annan used his speech to mourn Nadia Younes and Jean-Selim Kanaan,
two Egyptian U.N. employees who were among the 22 people killed in the Aug.
19, 2003, suicide attack on the U.N.'s Baghdad headquarters. Al-Qaida in
Iraq claimed responsibility for the bombing.
Annan also met Egyptian Foreign Minister Ahmed Aboul Gheit and Arab
League Secretary-General Amr Moussa for talks on Iraq, Syria and the
Israel-Palestinian conflict.
"We must resolve, as United Nations resolutions have repeatedly
urged, to make the Middle East a region where all nations, including
Israelis and Palestinians, can live side by side in peace and justice,"
Annan said in his university speech.
After his address, a group of Sudanese refugees, among several
thousand who have been staging a peaceful sit-in at a cramped Cairo park for
42 days, pushed through a security cordon to try deliver a letter detailing
their complaints to Annan.
Annan, who was already in his limousine, stepped out the vehicle and
told the group he was "aware" of the Sudanese complaints, which include
being refused interviews by the U.N.'s refugee agency.
On Syria, Annan cast doubt that the beleaguered Arab country faced
an Iraq-style invasion over claims it was not cooperating with the Hariri
murder probe and not doing enough to stop militants entering Iraq.
"I hope nobody is thinking of going in that direction," Annan said
about Syria being invaded or attacked. "No one on the Security Council as
far as I know is thinking in those terms."
Annan believes Syrian President Bashar Assad's government will
comply with last week's U.N. Security Council demanding Damascus cooperate
more fully with the U.N. probe into Hariri's Feb. 14 assassination.
"Syria has indicated it will cooperate fully," Annan told reporters.
"I myself have had the chance to speak to President Assad after the passage
of the resolution and he confirmed that to me."
Chief U.N. investigator Detlev Mehlis has released a report
implicating top Syrian and Lebanese security officials in Hariri's killing.
Syria denies any role and vows to aid Mehlis' probe, which has been extended
to Dec. 15.
Syria is considering a U.N. request to interview six government
officials, reportedly including Assad's brother-in-law, Gen. Assef Shawkat,
the chief of Syria's military intelligence.
Annan meets Egyptian President Hosni Mubarak early Wednesday before
flying to Saudi Arabia. He also travels to Tunisia and Pakistan, but
canceled a stop in Iran after Iranian President Mahmoud Ahmadinejad called
for Israel to be "wiped off the map."