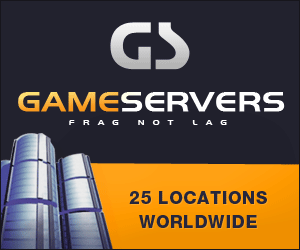 Arizona Daily Star (Tucson)
May 7, 2007
SHARM EL-SHEIK, Egypt (AP)— Iraq's foreign minister said Sunday that he expects to soon see "substantive discussions" among U.S., Iranian and Iraqi diplomats on improving security and stability in his country. But it was unclear if the United States and Iran had agreed to a meeting.
In an interview with The Associated Press, Hoshyar Zebari said a ministerial conference in this Red Sea resort last week was "very successful" because Iraq's neighbors and key international players condemned terrorism, reaffirmed their obligation to combat it and supported his government's efforts to strengthen national unity and end violence.
Senior Iranian, Iraqi and U.S. diplomats met, but there was disappointment that U.S. Secretary of State Condoleezza Rice and Iranian Foreign Minister Manouchehr Mottaki only exchanged pleasantries and passed up the chance at what would have been the first public, high-level, face-to-face talks since the U.S. broke off relations following the 1979 Iran hostage crisis.
Zebari said there was never any planned Rice-Mottaki meeting, just a "personal encounter" that was supposed to take place at a Thursday night dinner where the U.S. and Iranian ministers were to be seated across from each other. But Mottaki skipped the meal, saying he objected to a violinist's sleeveless, low-cut dress and a bar within view of the table.
U.S. Ambassador to Iraq Ryan Crocker and U.S. Iraq coordinator David Satterfield met Iran's deputy foreign minister, Abbas Araghchi, Friday morning.
Zebari said the meeting — which the Iranians said lasted 30 minutes — "would be followed up." He said he suggested "substantive discussions" in Baghdad between American, Iranian and Iraqi diplomats.
Asked when he thought the meeting might happen, Zebari said: "I think soon."
Zebari, a Kurd, said the starting point of the discussion would be Iraq's security and stability but "it doesn't mean that other issues would not be raised."
U.S. and Iranian officials had no immediate comment.
Iran is close to the Shiite and Kurdish parties that dominate the U.S.-backed Iraqi government. But tensions have been rising between Iran and the United States, which accuses Tehran of backing Shiite militias blamed in Iraq's sectarian bloodshed and secretly trying to develop nuclear weapons. Iran denies the allegations.
Zebari said Iraq took the initiative last year to act as the "interlocutor" between Tehran and Washington because "we have excellent relations with the Americans and with Iranians also."
In the last three or four years, he said, Iraq and its neighbors have held about 10 meetings.
The Iraqi government felt U.S. conflicts with Iran and Syria were being fought out in Iraq in an effort to undermine U.S. interests, Zebari said.
"We don't want our country to be a battleground," he said, so "we wanted to bring together" all the major international players who could make a difference.
The Iranians were initially reluctant to attend Friday's ministerial, but Zebari said when he went to Tehran and met President Mahmoud Ahmadinejad and other senior Iranian officials he told them, "this is a win-win conference for everybody" and it was in their interest to attend.
"I win, you win, the United States wins, nobody is going to lose anything — not face, not position, whatever," he said.
Zebari said he also told Ahmadinejad that "ironically your position with the United States is very similar on Iraq — support for the government, the legitimacy, majority rule, this is common."
As for the U.S. decision to meet the Iranians, Zebari said, "it was a major decision by the U.S. government, and it was very courageous, and I believe wise ... because whether we want it or not the United States is a key player, the Iraqi government is a player — it's our country, Iran is a player. So we must be realistic."