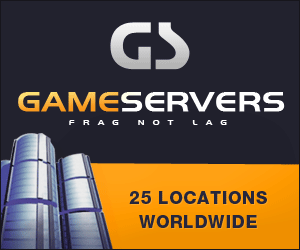 Media: Al-Jazeera
Byline: Maher Al-Jasim
Date: 2 September 2006
Iraqis in al-Anbar province, west of Baghdad, are considering the
government's offer of an amnesty to members of militias and armed groups.
The amnesty proposal put forward in June by Nuri al-Maliki, the prime
minister, is an ongoing effort by the Iraqi government to bring about
national reconciliation and end growing sectarian violence.
Al-Maliki has proposed that an amnesty be offered to former fighters, but
those who have carried out "terrorist attacks", killed Americans or who have
supported Saddam Hussein are to be put on trial.
Al-Maliki's initial 28-point plan included granting an amnesty to armed
groups who believed they were fighting US occupation of the country,
provided they laid down their arms and joined the political process.
However, after objections from Washington, the plan was whittled down to 24
points and left the issue of amnesty for those who killed Iraqi troops
ambiguous.
"We should put aside our complicated problems because they represent
obstacles in the way of the peace," Mowfaq Aziz, a 38-year old banker in
Hiyt city, 170km west of Baghdad, said.
Aziz supports the proposed amnesty but says that it should aim to
discriminate between Iraqis who fought against the US occupation and the
criminal gangs who are behind kidnappings for ransom.
"The government should put all the criminals under the authority of the
Iraqi civil law," said Aziz, who added that the government's current policy
of launching periodic offensives against armed groups in Sunni areas only
increases anger in these areas.
"These expeditions may cast al-Maliki's project into the wind."
Who gets amnesty?
Many Iraqis feel that the broad nature of the proposal does not specify
which armed groups will be pardoned, and warn that the proposal will need to
be more detailed to stand a chance of success.
"This invitation didn't identify which armed groups should be part of the
amnesty," Umar Ghadban, a 21-year old student in Al-Anbar University in
Ramadi, said.
"Al-Maliki should be brave enough and define the resistance groups with
their known names," Ghadban said.
"But he doesn't want to admit that there are nationalist groups who fight
the US troops to liberate the country."
Many Iraqi Sunnis believe that some of the armed groups operating in
al-Anbar are more legitimate than others.
Some groups like the 1920 Revolution Brigades are composed mainly of former
Iraqi army officers and only attack the US military.
Many people in al-Anbar see such groups as a legitimate, indigenous response
to invasion and military occupation.
Other groups like al-Tawheed wa al-Jihad are believed to be made up largely
of foreign Islamists and are responsible for attacks on Iraqi Shia
civilians, carrying out assassinations as well as kidnapping foreigners and
enforcing strict Islamic teachings.
No foreigners
And while many Sunnis respect the dedication and Islamic fervour of such
groups, they do not believe that foreigners should be part of an amnesty
that aims to heal sectarian divisions within Iraq.
"Al-Maliki knows very well that the majority of terrorist attacks and
car-bombings are not done by the Iraqi resistance, so he should invite them
[the Iraqi resistance] to be part of his project," Aqaba Laythi, an officer
in the former Iraqi army, said.
Others say that if al-Maliki wants full national reconciliation, he should
not just focus on disarming Sunni groups but also tackle the much larger
militias, run by Shia political parties.
Many Iraqis believe that both Shia and Sunni militias are running a campaign
of torture, murder and ethnic cleansing.
"Al Maliki didn't name the terrorists or the extremists because he doesn't
want to describe them," Jamal Uqaily, a 49-year-old employee of the
government's agricultural office in Hiyt, said.
"He avoids mentioning or describing the militias which belong to parties in
the government and which are inflaming the sectarian divisions," explains
Uqaily, referring to the Shia groups.
Saddam supporters
Others worry how Iraq's government will interpret the amnesty's clause that
says that "supporters of Saddam" who commit crimes should be put on trial.
"Al-Maliki's amnesty invitation should be more in-depth and define the
specific meaning of those who it calls 'Saddam-ists'," Arif al-Jawad, a poet
living in Hiyt, said.
"Does al-Maliki mean those people who were closely associated with Saddam?
Or anyone who ever clapped their hands for Saddam? If yes, then all of us
clapped [for] him."
To illustrate his point, al-Jawad said that during the Iran-Iraq war in the
early 1980s, Saddam made any soldier who won three medals a member of the
Association of Saddam's Friends.
"Does that mean that anyone in the association is a friend of Saddam?"
Distrust
Others in al-Anbar say that they cannot trust the government in Baghdad to
keep any of its promises.
"I don't trust what the Iraqi government media says," said Adnan Thunoon, a
postgraduate student in Baghdad University who lives in Ramadi, the capital
of al-Anbar province.
But even if a majority of Iraqis have reservations over al-Maliki's
proposal, many are tired of the constant violence and know that an outright
rejection of the proposed amnesty would condemn their region to yet more
instability.
"I agree with al-Maliki's invitation, it may be the way to stop the civil
and sectarian war," Mohammed Khalid, 40, an employee in the courthouse in
Hiyt, said.
But with this endorsement, Khalid - like many other Sunni Arabs - warns that
al-Maliki will have to move slowly and gradually in order to convince all
Iraqis of his sincerity.
"The first step should be to get all the political parties to support this
process before asking Iraqis to accept this project," Khalid said.
________________________________________________