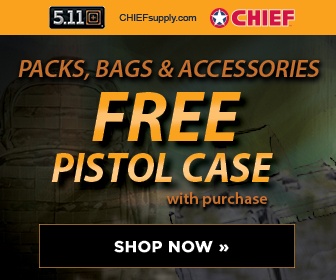 By Mussab al-Khairalla
BAGHDAD, Nov 19 (Reuters) - A newspaper poll of nearly 40,000 Iraqis
showed half want Prime Minister Ibrahim Jaafari, an Islamist Shi'ite, to
retain his position after elections in December for Iraq's first full-term
postwar government.
The poll, conducted by al-Bayyna newspaper, which is run by the
Shi'ite party Hezbollah Iraq, surveyed people in six of Iraq's 18 provinces,
including the major population centres of Baghdad, Basra and Mosul.
Of the 38,500 questioned, 51 percent backed Jaafari, saying they
wanted him to stay in the job after the Dec. 15 vote.
Mithal al-Alusi, a secular Sunni who heads his own election list,
came second in the poll, with 21 percent saying they wanted him to be the
next prime minister.
Former Prime Minister Iyad Allawi, a secular Shi'ite and former
Baathist, came third, ahead of Deputy Prime Minister and former Pentagon
ally Ahmad Chalabi.
The survey was published as more than 50 Iraqi politicians from
across the country's volatile sectarian divide held reconciliation talks in
Cairo aimed at easing bloodshed that has plagued Iraq since a U.S.-led
invasion in 2003.
Iraq's U.S. allies hope the elections will advance the political
process and lead to stability.
PRISONER ABUSE
Elections in January swept Shi'ites and Kurds to power,
marginalising the Sunni Arab minority that dominated Iraq's corridors of
power under Saddam Hussein and before.
Sunnis, who largely boycotted the January polls, are expected to
rally their communities to vote in large numbers this time around in a bid
to increase their representation in the next parliament.
Jaafari's government has come under fire for failing to tame a
raging insurgency of suicide bombings, assassinations and shootings that has
left thousands of civilians and members of the security forces dead.
The discovery of more than 170 malnourished and beaten prisoners in
a secret Interior Ministry bunker on Sunday has embarrassed his
administration and raised questions over promises to guarantee human rights
after Saddam's fall.
The ruling United Iraqi Alliance, which includes Jaafari's Dawa
Party, has been assailed by insurgents and the broader Sunni Arab community,
criticised by its own voters for economic stagnation and been deserted by
former allies.
But it hopes to beat opponents by keeping the loyalty of the 60
percent Shi'ite majority that backed it in the last vote.
Alusi, who gained notoriety after a controversial visit to Israel,
survived an assassination attempt that killed his two sons. He has won
popularity with outspoken criticism of former members of Saddam's Baath
party and the Sunni insurgency.
At the same time, he has voiced concern over the influence in Iraq
of its powerful Shi'ite neighbour Iran.
Allawi, who came to power in 2004 with a strongman image, enjoys
some support among both Shi'ites and Sunnis despite a history of ties to
British and American intelligence agencies during his years in exile
plotting to bring down Saddam.