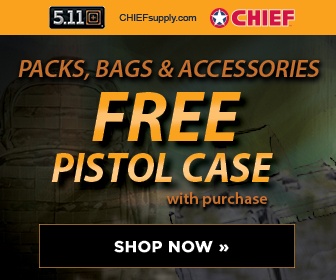 San Diego Union-Tribune
June 28, 2008
Many see barriers as symbol of the war
By Hamza Hendawi, Associated Press
BAGHDAD – Baghdad hasn't been this quiet in years, but the respite from bloodshed comes at a high price.
Up to 20 feet high in some sections.
Rows of barrier walls divide the city into smaller and smaller areas that protect people from bombings, sniper fire and kidnappings. They also lead to gridlock, rising prices for food and homes, and complaints about living in what feels like a prison.
Baghdad's walls are everywhere. They have turned a riverside capital of leafy neighborhoods and palm-lined boulevards into a city of shadows that separate Sunnis from Shiites.
The walls block access to schools, mosques, churches, hotels, homes, markets and even entire neighborhoods – almost anything that could be attacked. For many Iraqis, they have become the iconic symbol of the war.
"Maybe one day they will remove it," said Kareem Mustapha, 26, a Sadr City resident who lives a five-minute walk from a wall built this spring in the large Shiite district. "I don't know when, but it is not soon."
Indeed, new walls are still going up. The latest one is around the northwestern Shiite neighborhood of Hurruyah, where thousands of Sunnis were slaughtered or expelled in 2006.
Some walls are colorful, painted by young local artists with scenes depicting green pastures or the pomp and glory of Iraq's ancient civilizations. Others are commercial, plastered with fliers advertising everything from the local kebab joint to seaside vacations in Iran or university degrees in Ukraine.
Still others are religious or political, with posters of popular clerics or graffiti hostile to the United States, Israel or – most recently – Iraq's prime minister.
Most are just bleak and gray, a reminder that danger lurks on the other side.
Dora, a one-time stronghold of Sunni insurgents in southern Baghdad, has so many walls and observation towers that some parts resemble a maze.
The district's notorious Moalimeen area, which until a year ago had been among the most dangerous places in the capital, is now accessible to pedestrians through revolving iron doors guarded by troops.
"The walls have stopped gunmen from coming into the neighborhood," said Salim Ahmed, 29, an oil refinery worker who lives and works in Dora. "But we also feel that we are in a prison and isolated from the rest of the city."
In some areas of Baghdad, the walls delay the movement of food and other essential supplies, raising prices. Where successful in stopping attacks and reducing crime, the walls push up the prices of homes.
The U.S. military defends the walls, crediting them with disrupting the movement and supply routes of the Sunni militants of al-Qaeda in Iraq and the Shiite militiamen of the so-called special groups. It also disagrees with the notion that the walls are dividing the city along sectarian lines.
Introduced by the Americans in 2003 to protect their Green Zone headquarters, walls became much more widespread with the launch early last year of a major security campaign in Baghdad.
Nowadays there's hardly a street in Baghdad without a wall – or a cheaper substitute such as barbed wire, palm tree trunks, mounds of dirt or piles of rocks. They're even used to control pedestrian and vehicular traffic in risky areas.
In April, the U.S. military sealed off the southern section of Sadr City to put the American Embassy and Iraqi government offices out of range of rockets and mortars fired by Shiite militiamen.
Because of the wall, Mustapha's journey to work every day now involves a 15-minute walk and two minibus rides – a major inconvenience considering Baghdad's unforgiving summer heat.
"It's both annoying and useful," Mustapha said. "It makes us feel like prisoners, but things have calmed down since they built it."
On the other side of the Tigris River, the U.S. military recently began constructing the new barrier around Hurruyah. The new wall ties into two existing walls to prevent Shiite extremists from coming and going at will – and presumably from smuggling in arms.
"Our intent is to create a safer Hurruyah neighborhood, with markets that people will want to use without fear and roads safe for people travel," Maj. Frank Garcia, a spokesman for U.S. forces in western Baghdad, said Wednesday.
Construction crews broke soil in Hurruyah on June 12. Five days later, a truck bombing killed 63 people on a bustling commercial street. The U.S. military said a renegade Shiite militiaman ordered the attack to incite retaliatory Shiite violence against Sunnis.