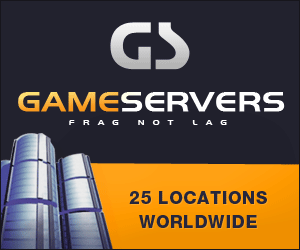 Los Angeles Times
February 25, 2007
Son of a top politician says a U.S. soldier kicked him. Thousands take to the streets.

By Christian Berthelsen, Times Staff Writer
BAGHDAD — The son of one of Iraq's most prominent Shiite politicians lashed out at the United States in an incendiary televised appearance Saturday, a day after he was detained by American troops.
Thousands of Iraqis took to the streets across the country to protest the detention of Ammar Hakim, whose father's political party has been a major U.S. ally. The demonstrators chanted "Down with America" and called Western forces "occupiers" who must leave the country.
Not only has the arrest angered followers of the moderate Shiite party led by his father, Abdelaziz Hakim, it has provided common ground with more radical followers of the anti-American cleric Muqtada Sadr.
U.S. policymakers have advocated isolating Shiite radicals from more moderate figures in the community. But at rallies across the country Saturday, members of Sadr's Al Mahdi army, longtime rivals of the Hakim family, protested alongside members of the elder Hakim's Badr Brigade militia.
Ammar Hakim was arrested and held for several hours because of what were said to be questions about his passport as he crossed into Iraq from Iran. He said soldiers stopped him without good reason, treated him rudely and roughly and appeared to have kept seven AK-47s, 14 pistols and more than $6,000 in U.S. and Iraqi currency taken from him and his bodyguards.
"The U.S. troops said that they treated me politely, which is not true," Hakim said in a televised news conference. One soldier "kicked me violently against the wall. He handcuffed me. He bound my eyes."
The arrest and subsequent protests come at a sensitive time, as the U.S. tries to build relationships with the Iraqi people amid a security crackdown. The incident has the potential to undermine relations between Iraq's majority Shiites and the U.S. forces that toppled their Sunni oppressors.
"We condemn this trespassing act of the U.S. forces that is illegal and against the human rights," said Sheik Suhail Uqabi, a spokesman for Sadr in the city of Najaf. "This reveals the reality of double standards in the U.S. policy toward the Iraqi people, even against the forces that are working under the constitutional political process."
U.S. diplomats have apologized for the incident and said they would investigate Hakim's complaints. They have noted that he was quickly released, and have defended the soldiers involved by saying they followed standard procedures.
Abdelaziz Hakim is the leader of the largest Shiite voting bloc in the Iraqi parliament, the Supreme Council for Islamic Revolution in Iraq, or SCIRI. The elder Hakim met with President Bush in Washington in December and pledged to help stem the violence in Iraq.
The elder Hakim was an opponent of Saddam Hussein and spent much of the 1980s in exile in Iran as a commander of the Badr Brigade.
The militia has close ties to Iran and has been accused of operating death squads targeting Sunnis, but it is also viewed as among the more moderate Shiite forces in Iraq.
Ammar Hakim leads the Shahid al-Mihrab Foundation, a charity affiliated with SCIRI that provides food and money to the foundation's supporters.
Iraqi sensitivity about the arrest stems from a feeling that it impinged on the country's sovereignty.
Protesters said they were offended that foreign soldiers could detain a prominent figure so easily, on mere suspicion.
"What the U.S. troops have done is a direct digression of the laws, and a dangerous initiative," said Ahmed Fatlawi, a lawyer and member of Najaf's provincial council. "Abdelaziz is a moderate man who has been trying to bring people together, especially on the political level."
In Hillah, south of Baghdad, a crowd of about 300 people, including followers of Sadr and SCIRI supporters, protested the detention, calling for the "liberation" of Iraq and condemning U.S. policy in the country.
More than a thousand people gathered in front of the SCIRI offices in Baghdad's Sadr City to denounce the way Hakim was treated during his arrest.
"It harmed our feelings," demonstrator Abu Muthanna Waili said. "Such behaviors create a tension inside the country."
In Najaf, Sadr militia representative Oon Abid Ali participated in a demonstration with several hundred people in which protesters chanted anti-U.S. slogans and carried banners saying they held U.S. troops responsible for Hakim's alleged mistreatment.
The detention "is a message … that the U.S. troops could arrest any figures going against its plans," Ali said. "We shall be seeing such acts a lot soon."
Mohammed Mousawi, the head of the Badr organization in Najaf, said, "We did not expect that it would reach this level of naivete and meanness. We are asking the U.S. troops to go out of Iraq immediately. We used to think highly of them."
Times staff writers Raheem Salman, Zeena Kareem and Saif Rasheed and special correspondents in Sadr City, Hillah and Najaf contributed to this report.