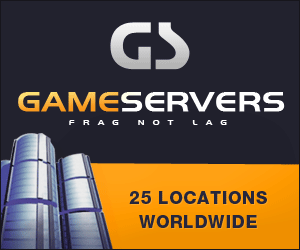 By LEE KEATH - Associated Press Writer
BAGHDAD, Iraq - (AP) Iraq's election commission announced Monday
that officials were investigating "unusually high" numbers of "yes" votes in
about a dozen provinces during Iraq's landmark referendum on a new
constitution, raising questions about irregularities in the balloting.
Word of the review came as Sunni Arab leaders repeated accusations
of fraud after initial reports from the provinces suggested the constitution
had passed. Among the Sunni allegations are that police took ballot boxes
from heavily "no" districts, and that some "yes" areas had more votes than
registered voters.
The Electoral Commission made no mention of fraud, and an official
with knowledge of the election process cautioned that it was too early to
say whether the unusual numbers were incorrect or if they would affect the
outcome.
But questions about the numbers raised tensions over Saturday's
referendum, which has already sharply divided Iraqis. Most of the Shiite
majority and the Kurds _ the coalition which controls the government _
support the charter, while most Sunni Arabs sharply opposed a document they
fear will tear Iraq to pieces and leave them weak and out of power.
Irregularities in Shiite and Kurdish areas, expected to vote
strongly "yes," may not affect the outcome. The main electoral battlegrounds
were provinces with mixed populations, two of which went strongly "yes."
There were conflicting reports whether those two provinces were among those
with questionable figures.
In new violence, the U.S. military said that its warplanes and
helicopters bombed two western villages Sunday, killing an estimated 70
militants near a site where five American soldiers died in a roadside blast.
Residents said at least 39 of the dead were civilians, including children.
In the vote count, a sandstorm also became a factor, preventing many
tallies from being flown from the provinces to Baghdad, where they are to be
compiled and checked. The Electoral Commission said it needed "a few more
days" to produce final results, citing the need for the audit.
At Baghdad's counting center, election workers cut open plastic bags
of tally sheets sent from stations in the capital and its surroundings _ the
only ones to have arrived so far. Nearby, more workers, dressed in white
T-shirts and caps bearing the election commission's slogan, sat behind
computer screens punching in the numbers.
Election officials in many provinces have released their initial
counts, indicating that Sunni attempts to defeat the charter failed.
But the commission found that the number of "yes" votes in most
provinces appeared "unusually high" and would be audited, with random
samples taken from ballot boxes to test them, said the commission's head,
Adil al-Lami.
The high numbers were seen among the nine Shiite provinces of the
south and the three Kurdish ones in the north, al-Lami told The Associated
Press.
Those provinces reported to AP "yes" votes above 90 percent, with
some as high as 97 and 98 percent.
Two provinces that are crucial to the results _ Ninevah and Diyala,
which have mixed Sunni, Shiite and Kurd populations _ were not among those
that appeared unusual, al-Lami said. He said their results "were reasonable
and balanced according to the nature of the population in those areas."
But the official with knowledge of the counting process said the
unexpected results were not isolated to the Shiite and Kurdish provinces and
were "all around the country." The official spoke on condition of anonymity
because of the sensitivity of the count.
Sunni opponents needed to win over either Diyala or Ninevah to veto
the constitution. Sunnis had to get a two-thirds "no" vote in any three of
Iraq's 18 provinces to defeat the charter, and they appeared to have gotten
it in western Anbar and central Salahuddin, both heavily Sunni.
Ninevah and Diyala are each believed to have a slight Sunni Arab
majority. But results reported by provincial electoral officials showed
startlingly powerful "yes" votes of up to 70 percent in each.
Allegations of fraud in those areas could throw into question the
final outcome. But questions of whether the reported strong "yes" vote there
is unusual are complicated by the fact that Iraq has not had a proper census
in some 15 years, meaning the sectarian balance is not firmly known.
A prominent Sunni Arab politician, Saleh al-Mutlaq, claimed Diyala
in particular had seen vote rigging. He said he was told by the manager of a
polling station in a Kurdish district of Diyala that 39,000 votes were cast
although only 36,000 voters were registered there.
Al-Mutlaq said soldiers broke into a polling station in a Sunni
district of the Diyala city of Baqouba and took ballot boxes heavy with "no"
votes and that later results showed a "yes" majority. His claims could not
be independently verified.
"Bottom line, we can say that the whole operation witnessed
interference from government forces," he said.
Al-Mutlaq and Sunni Arab parliament member Meshaan al-Jubouri said
polling officials in Ninevah had informed them that the provincial capital,
Mosul, voted predominantly "no" _ as high as 80 percent _ while the
Electoral Commission reported a 50-50 split.
Ninevah's deputy governor, Khesro Goran, a Kurd, dismissed the
claims. "These declarations are excuses to justify the loss, and we did not
receive any complaint from the (Electoral Commission) about such fears.
Besides, the whole operation was under the supervision of the United Nations
... so no fraud occurred."
Sunni Arab turnout appeared to have been strong _ in contrast to
January parliamentary elections that the community largely boycotted.
President Bush said Monday that the vote was an indication that
Iraqis want to settle disputes peacefully.
"I was pleased to see that the Sunnis have participated in the
process," Bush said. "The idea of deciding to go into a ballot box is a
positive development.
Many Sunnis fear the new decentralized government outlined in the
constitution will deprive them of their fair share of the country's vast oil
wealth by creating virtually independent mini-states of Kurds in the north
and Shiites in the south, while leaving Sunnis isolated in central and
western Iraq.
If the constitution indeed passed, the first full-term parliament
since Saddam Hussein's fall in 2003 will install a new government by Dec. 31
following Dec. 15 elections. If the charter failed, the parliament elected
that month will be temporary, tasked with drawing up a new draft
constitution.
On Monday, former Iraqi Prime Minister Ayad Allawi and other secular
leaders announced a new coalition they said unites moderate Sunnis, Shiites
and other political groups _ an appearent effort to strike a middle ground
in Iraq's sharply divided political scene.
___