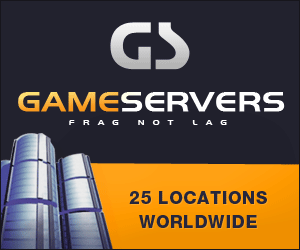 Media:AFP
Byline:Jay Deshmukh
Date:22 Sept 2006
Body:
BAGHDAD, Sept 22, 2006 (AFP) - Iraqis on Friday attended the last weekly
prayers before Ramadan as US commanders warned of fiercer violence during
the fasting month than the attacks that killed thousands in July and August.
As the war-ravaged country's rival Shiite and Sunni Muslims gathered at
their respective mosques, police said they recovered eight corpses in and
around Baghdad of men shot to death in execution-style.
Two police officers from a bomb detection squad were killed as they tried to
defuse a bomb south of Baghdad, police said, adding that five people,
including two children, were wounded in two other bombings south of the
capital.
Friday's weekly prayers are the last before the start of Ramadan on Saturday
or Sunday depending on the sighting of the new moon.
Iraqi authorities imposed an afternoon ban on vehicles in Baghdad, a rule
observed for the past few months to thwart rebel attacks on worshippers.
Iraq has been plagued by a surge in attacks by Islamic extremists during
Ramadan and top US military commanders warned they expect a spike in
violence this year too.
"We are anticipating an increase of foreign fighters in Ramadan. Ramadan is
a period of increased violence," US military spokesman Major General William
Caldwell said this week in Baghdad.
Caldwell's warning came as the United Nations reported that during the
months of July and August, 6,599 civilians were killed in Iraq, most of them
by gunshot wounds.
In July at least 3,590 people were killed and in August 3,009 died, a UN
report said.
"The month of July witnessed an increase in the number of security-related
incidents resulting in an unprecedented number of civilians killed
throughout the country," it said.
The two-month toll has risen significantly compared to May and June. The UN
quoted the Iraqi health ministry as saying that 2,669 people were killed in
May and 3,149 in June.
In Baghdad itself the total number of people killed in the two months was
5,106.
Most of the deaths are believed to be a result of the bitter Shiite-Sunni
sectarian violence that has gripped Iraq since February when a revered
Shiite shrine was bombed in the northern town of Samarra.
Insurgent attacks also continue unabated, with rebels using new techniques.
Iraq's defence ministry said on Thursday that kidnapped victims were being
used as suicide bombers.
"There are car bombing operations at checkpoints and public places that are
being carried out by people unwittingly playing a part in the attack," the
ministry said.
It said that the operation begins with the kidnapping of a driver and his
vehicle. The vehicle is then rigged with an explosive device without the
driver's knowledge and finally the driver is released.
"When he arrives at a checkpoint, terrorists who are following him, detonate
the vehicle by remote control," the ministry said.
Dozens of civilians are abducted weekly in Baghdad by insurgents and also by
criminal gangs for ransom, according to Iraqi security officials.
Meanwhile, the US military confirmed an Iraqi army raid in the Shiite holy
city of Najaf and announced the capture of a wanted transporter of
explosives along with two other individuals.
It did not disclose the identities of those detained.
On Thursday, Salah al-Obeidi, a top aide of radical Shiite cleric Moqtada
al-Sadr and three members of his movement were arrested in Najaf in a
pre-dawn swoop by security forces, the Sadr office had told AFP.
The US military at first did not confirm any operation in Najaf, but in a
statement issued late on Thursday, it said that an Iraqi army unit conducted
an early morning raid in Najaf.
The raid was to "capture a person wanted for facilitating the transport and
use of improvise-explosive devices against Iraqi and coalition forces", it
said, adding that the Iraqi forces were backed by US military advisors.