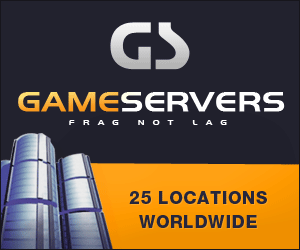 Media: The Associated Press
Byline: RAWYA RAGEH
Date: 14 August 2006
BAGHDAD, Iraq - Under a scorching sun, Baghdad taxi driver Sameer Abdul
Razzaq wraps a wet towel around his head and waits for gasoline in a line
stretching a mile.
"I've been here since 6 a.m.," he said Sunday. "If I'm lucky, I'll get to
the end of the line by sunset. I actually think I might end up spending the
night here."
This is the capital of what should be one of the world's great oil
producers, but corruption and insurgent attacks have Iraqis mired in their
worst fuel shortage since Saddam Hussein was ousted, with black market
gasoline costing as much as $4 a US gallon (1 Euro per liter).
The official price is $1 a gallon, but the fuel is often unavailable,
forcing most Iraqi drivers to shell out the higher price to streetside
vendors or wait in long lines at gas stations.
The shortage affects other petroleum products too. A cylinder of cooking gas
costs about $18 (14 euros) on the black market _ double the price a few
months ago.
All that causes ripple effects that compound problems facing an Iraqi public
weary of bloodshed, sectarian strife, the presence of U.S.-led forces and
the government's inability to restore peace.
Taxi drivers have quadrupled their fares. Higher delivery costs for food and
other essentials are passed on to consumers _ many already living on the
margin.
"We're going to switch to a small kerosene stove instead," housewife Amaal
Ahmed Jabbar said after paying premium prices for cooking fuel.
The irony is especially bitter in a country that sits atop the world's
third-largest proven petroleum reserves. Iraq's estimated 115 billion
barrels are exceeded in the Organization of Petroleum Exporting Countries
only by Saudi Arabia and Iran.
Iraq has been plagued by periodic fuel shortages since the 2003 U.S.-led
invasion. But the current crisis comes amid higher demand for fuel to power
generators and air-condition homes and offices, with summer temperatures
topping 115 degrees.
The shortage is so bad that even a gas station inside the Green Zone, home
of major Iraqi government offices and the U.S. Embassy, ran out of fuel
Sunday afternoon.
The government blames the problem on insurgent attacks on pipelines and
other infrastructure, which snarl the distribution system.
"I realize that people are really suffering from the lack of energy and
electricity," President Jalal Talabani said Sunday. "But this is not the
fault of the government ... terrorists have blown up many power stations as
well as the pipeline" that delivers crude oil from the northern fields
around Kirkuk to the main refinery in Beiji, 240 kilometers (155 miles)
north of Baghdad.
The Beiji facility had a prewar capacity to refine 2 million to 2.25 million
gallons (7.5 million to 8.25 million liters) of gasoline a day. It is now
producing less than 260,000 gallons (984,180 liters) of gasoline a day, Oil
Ministry spokesman Assem Jihad said, citing electricity shortages and
threats to refinery operators as the main sources of the problem.
Last week, the main oil storage facility in Latifiyah, about 30 kilometers
(20 miles) south of Baghdad, had to shut down after workers received death
threats.
More than 250 Oil Ministry officials, workers and security guards have been
killed since the collapse of the previous regime, according to the ministry.
The U.S. Energy Information Administration estimated that 315 major attacks
have struck pipelines, electricity plants and other energy infrastructure
between April 2003 and June.
The attacks have left the country struggling to restore oil production to
prewar levels of about 2.5 million to 3 million barrels a day. As of May,
production stood at about 1.9 million barrels a day, U.S. officials said.
The International Relations and Security Network, a Swiss group that
promotes exchanges of information among security professionals, also blamed
widespread corruption within the Oil Ministry.
Last year, 450 Oil Ministry employees were fired for illegally selling oil
and petroleum products. In an April report, the Oil Ministry's inspector
general Ali al-Alaak estimated about $4 billion worth of petroleum products
were smuggled out of Iraq last year, including gasoline and crude oil
siphoned from pipelines.
All that has added to the deep sense of pessimism among Iraqis.
"The ministers are busy with one thing only, and that is touring the world
as we wallow here in the Middle Ages," said lawyer Ahmed Mohammed Ali, 55.
"Everyday I take a container to the gas station to get some fuel to run my
generator. It takes me up to five hours and sometimes all I get is
humiliation by the security personnel in charge of the station."
Last month, Iraq's Oil Minister Hussain al-Shahristani predicted that Iraq's
oil production would double over the next four years to 4 million barrels a
day _ a forecast that some petroleum experts thought was overly optimistic.
Hassan al-Jubouri, who runs a ceramics workshop, says he's going broke.
"My workshop is closed because I cannot run the generator," he said. "My
family is without a source of living due to this shortage."