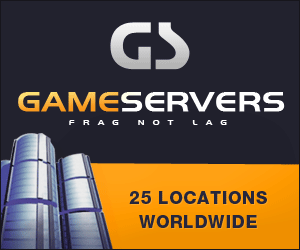 San Diego Union-Tribune
December 28, 2006
Most are Chaldeans; smuggling probed

By Sandra Dibble, Staff Writer
TIJUANA – U.S. and Mexican immigration agencies are investigating the arrival of small groups of Iraqis at the border in the past week and their possible connection to smuggling organizations.
Baja California agents and Mexican federal immigration officers found a group of four Friday night at a Tijuana hotel. In addition, two groups of about two or three Iraqis turned themselves in earlier this week to U.S. inspectors at the San Ysidro and Otay Mesa ports of entry, asking for political asylum.
"We've continued to see a steady trickle of Iraqis coming into the United States through Mexico, requesting asylum once they're in the United States," said Lauren Mack, spokeswoman for U.S. Immigration and Customs Enforcement in San Diego.
The vast majority of Iraqis who show up along the California border are members of the Chaldean Christian minority who are drawn by San Diego's sizable Chaldean community. Their numbers today are nowhere near those of six years ago, when Tijuana was a major transit point for Chaldeans trying to get to the United States.
U.S. immigration policies adopted after the Sept. 11, 2001, terrorist attacks have made it harder for Iraqis and others from "countries of special interest" who file asylum claims at the U.S. border. As they await their hearings, they are often in federal custody for months; in the past, they often went free on bond.
"The flow is continuing. It has not stopped in the past year," said Aziz Asmar, an El Cajon attorney who represents many Chaldeans. Asmar said he is handling more than two dozen cases, including three new clients in the past week.
"Pretty much the ones who can afford to leave Iraq are leaving."
Francisco Javier Reynoso Nuno, head of the National Institute for Migration in Tijuana, declined a request for an interview yesterday, but he told the Tijuana newspaper Frontera this week that the four detained in Tijuana are Chaldeans: two men, ages 33 and 32; a 25-year-old woman; and a 3-year-old girl. Reynoso told the newspaper that they would be deported.
Immigration officials would say little else about the case.
Mack said U.S. and Mexican authorities are working together to investigate the cases and the possible involvement of a smuggling ring.
Asmar, the El Cajon attorney, said his clients typically are brought to the border by smugglers, often traveling through countries such as Greece and Spain to get to Mexico.