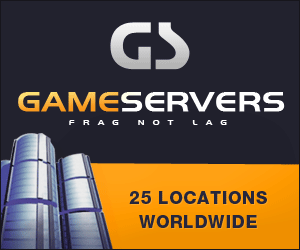 New York Times
January 18, 2007
By Damien Cave
BAGHDAD, Jan. 17 — Iraqi political leaders stepped up efforts to persuade the world that they were tackling the country's thorniest problems on Wednesday, highlighting crackdowns on militias, pressing for more rapid arming of Iraqi troops, and underlining progress on a national oil law and new examples of reconciliation with former Baathists.
The flurry of activity on the part of the Shiite-led government came after weeks of punishing criticism from Western and Middle Eastern leaders, who have focused on everything from the government's botched execution of Saddam Hussein to mounting chaos in Baghdad.
Prime Minister Nuri Kamal al-Maliki seemed to have taken as a challenge President Bush's assessment that the Iraqi government had "fumbled" Saddam Hussein's hanging. During an hourlong meeting with several foreign journalists on Wednesday, he suggested that Mr. Bush had been pushed to express disapproval by public opinion.
"I would like to correct President Bush that Saddam, that person, was not subjected to any act of revenge, any physical attack," he said on a tape of the interview made available to The New York Times. "But it was a judicial process that ended with him executed or sentenced to death according to Iraqi law that sentences such criminals to death."
"I know President Bush and I know him as a strong person that does not get affected by the media pressure," Mr. Maliki continued. "But it seems that the pressure has gone to a great extent that led to the president giving this statement."
He went on to assert that Iraq "is not witnessing a war of ethnic or sectarian cleansing" because Sunnis and Shiites were still meeting and trying "to salvage Iraq," and he rejected the idea that his government tolerated militia infiltration of Iraq's security forces, saying it had been detaining Shiite militiamen.
And he made a counterjab at the United States, saying that the failure to fully equip Iraqi troops had damaged efforts to bring peace to the country, and if the United States speeded up the process of giving Iraqi troops equipment and weapons, the need for American troops could be significantly reduced within three to six months.
Prime Minister Maliki also anticipated an increase in the budget this year. And he emphasized that the new security plan, including the addition of 20,000-plus American troops, was set to start in coming weeks. He said it would be directed by Iraqis — a contention that has been greeted by some American military officials with skepticism. Other Iraqi officials, meanwhile, scrambled to show that they were making progress.
Ahmad Chalabi, the former exile who helped the United States build the case for invading Iraq and who heads a committee on de-Baathification, appeared at a rare outdoor news conference in the Green Zone to announce that more than 700 Baathists had returned to their old government jobs.
Smiling behind a bank of television microphones as bombs and gunfire interrupted his speech, Mr. Chalabi, who had advocated a strong de-Baathification effort, said the government's roster of rehired workers would continue to grow.
Falah Shanshel, one of about 30 lawmakers affiliated with the renegade Shiite cleric Moktada al-Sadr, said the Sadr bloc would end its boycott of Parliament in the next few days. In Iraqi Kurdistan, Anwar Dolani, the military leader who oversees one of the brigades slated for the new Baghdad effort, said the last of his troops had left for the capital.
There were also hints of progress on one of the White House's most challenging legislative demands: a new national oil law.
Barham Salih, a deputy prime minister who heads Iraq's Oil Committee, said that a final draft of the law, expected for more than a month, could reach Parliament as early as next week. "We are finalizing the draft, and we have the lawyers going over it to make sure it is intact and consistent," he said. But he declined to outline many of the latest draft's details, suggesting that negotiations may still be incomplete.
Asim Jihad, a spokesman for the Iraqi Oil Ministry, said Wednesday that the new law included provisions for centralized oversight of contracts with foreign energy companies by a council of appointees from several ministries and the prime minister's office.
If so, that would be a defeat for the Kurds on their longstanding demand for regional control, but it was unclear whether they had found another way to exert their authority. Mr. Salih, a Kurd, said only that the law "would have some surprises."
Violence continued in Baghdad. For the second day in a row, a car bomb exploded in Sadr City, killing at least 11 people.
The United States military also said two American soldiers had died in Anbar Province, one on Wednesday, another on Monday.
In Washington, the National Democratic Institute, a nonprofit democracy-building group, reported that an American employee and three of her bodyguards from Croatia, Hungary and Iraq were killed Wednesday when their three-vehicle convoy was attacked in Baghdad.
The group released no names, saying it was "making contact with the families affected."
Reporting was contributed by Khalid al-Ansary, Qais Mizher, Abdul Razzaq al-Saiedi and Khalid W. Hassan from Baghdad, and an Iraqi employee of The New York Times from Iraqi Kurdistan.