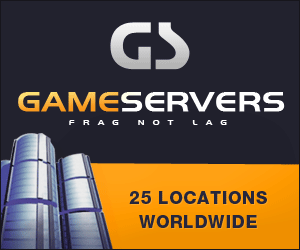 Media: AFP
Byline: n/a
Date: 07 October 2006
ARBIL, Iraq, Oct 7, 2006 (AFP) - Iraq's Yazidis, a minority religious sect
who have been branded devil worshippers by suspicious neighbours, cancelled
an annual pilgrimage Saturday over fears for devotees' safety.
"The event will just be confined to visits and baptism at the Kaniya Sipi
temple, while the main ceremonies will not be held due to the poor security
in Iraq," said Rashid Hassan, custodian of the Lalish Temple near Dohuk.
Since the US-led invasion of March 2003, Iraq has descended into chaos.
Insurgent and sectarian violence kills more than 100 people per day.
Yazidis revere the archangel Malak Taus, whom they see as God's regent on
earth but whom Christians and Muslims call Shaytan, earning the secretive
group distrust and a reputation as being followers of the Devil.
One of the holiest events in their calendar is the six-day pilgrimage to
the tomb of Sheikh Adi ibn Mustafa, a 12th century religious figure, in
Lalish, in northern Iraq's autonomous Kurdish region.
There, they bathe in the river, wash figures of Malak Taus, light lamps and
sacrifice an ox.
The festival this year was expected to be especially distinctive because of
the attendance of hundreds of Yazidis from abroad, with followers due to
arrive from countries in Europe and the former Soviet Union.
The Yazidis are believed to be ethnically Kurdish and their religion dates
back some 3,000 years. It contains elements of the pre-Christian beliefs of
the region, and of the Middle East's major Christian and Muslim traditions.
For centuries they were persecuted for their beliefs. Under former Iraqi
president Saddam Hussein, they were forefully urged to consider themselves
as Arabs in order to dilute the power of the local Kurds.
Their right to observe their beliefs is enshrined in Iraq's current
constitution and they now hold seats in the national assembly.
The announcement of the cancelation came on the same day Iraqi President
Jalal Talabani, a Kurd, sent official congratulations to the Yazidis on the
occasion of their festival, and welcoming visiting pilgrims.
There are an estimated half a million Yazidis in the world, mostly living
in northern Iraq, with smaller communities scattered around Syria, Turkey,
Iran, Georgia and Armenia.