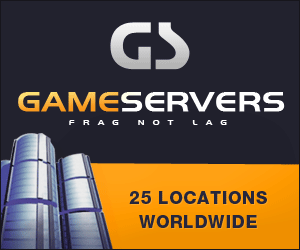 USA Today
December 15, 2006
Pg. 13
By Barbara Slavin, USA Today
WASHINGTON — The Bush administration is pressing Iraqi politicians to form a new Cabinet to reduce the power of Muqtada al-Sadr, an anti-American cleric whose militia is responsible for much of the sectarian bloodshed in Iraq.
Iraqi Vice President Tariq al-Hashimi, a moderate Sunni, said Thursday that President Bush told him the administration wants Iraqi politicians to form a coalition of "moderate parties." al-Hashimi met with Bush on Tuesday.
Iraq's governing coalition includes mostly Shiite political parties and has six Cabinet ministers from al-Sadr's faction. A new coalition would reduce or eliminate al-Sadr loyalists and replace them with other Shiites, Kurds and moderate Sunni Arabs, al-Hashimi said.
Bush is weighing changes to U.S. strategy in Iraq. Military options include boosting the number of American advisers to Iraqi forces and reducing the number of combat brigades.
The administration position is that military operations alone will not solve Iraq's problems. The United States encourages Iraq's government to find a political solution that will bring the country's rival factions together.
Gordon Johndroe, a White House spokesman, said the administration was not telling Iraqis what to do but the "object of the moderate Iraqi leaders coming together is to stop the violence and create an Iraq that can govern, sustain and defend itself."
Asked whether that meant removing al-Sadr's faction from government, Johndroe said the Iraqis Bush had consulted are "serious about taking action against those who would operate outside the rule of law." Bush has also met recently with Iraqi Prime Minister Nouri al-Maliki and Shiite leader Abdul-Aziz al-Hakim. He spoke by phone Wednesday with Iraqi President Jalal Talabani and Massoud Barzani, Johndroe said. Both are prominent Kurdish leaders.
Al-Sadr's Mahdi Army is among the most powerful militias in Iraq and is blamed for some of the attacks on Iraq's Sunni minority, according to the U.S. military.
Al-Hashimi, who has lost a sister and two brothers to assassins, cited horror stories of Sunnis going to hospitals to pick up the bodies of relatives, only to be arrested, tortured and murdered themselves. Bodies of Sunni men are dumped on the streets full of holes from drills, al-Hashimi said. The Health Ministry has denied any connection to killings.
Al-Maliki has been reluctant to break politically with al-Sadr, whose party controls 30 of the 275 seats in parliament. Support from al-Hashimi, whose bloc has 44 seats, could allow al-Maliki to stay in power without relying on al-Sadr.
"In theory, the numbers are there," for al-Maliki to rely on al-Hashimi instead of al-Sadr, said Larry Diamond, an Iraq expert at Stanford University's Hoover Institution who served as an adviser to the U.S.-led occupation authority in Iraq. "It's possible and probably a smart move on the part of the Bush administration" to encourage al-Maliki to break with al-Sadr, Diamond said. Two U.S. senators visiting Iraq, Joe Lieberman, D-Conn., and John McCain, R-Ariz., said Thursday that they urged al-Maliki to distance himself from al-Sadr.
Lieberman said he left a meeting with al-Maliki and Talabani believing "there is a force of moderates within the context of Iraqi politics coming together to strengthen the center here against the extremists." Kenneth Katzman, an Iraq expert at the Congressional Research Service, said he doubted al-Maliki would support a crackdown on the Mahdi Army, composed of thousands of working class Shiites. Al-Maliki "may need Sadr down the road," Katzman said.
Iraq's ambassador to Washington, Samir Sumaidaie, said it might be possible to keep al-Sadr in the new coalition if he agreed to let U.S. and Iraqi forces rein in "the more wild parts of the Mahdi Army."