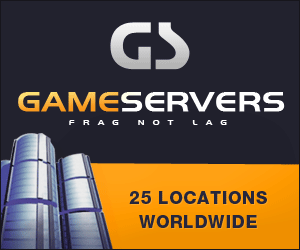 Washington Post
March 2, 2007
Pg. 9
Fierce Battle in West Lasts Several Hours

By Joshua Partlow, Washington Post Foreign Service
BAGHDAD, March 1 -- Iraqi security forces backed by Sunni tribesmen killed dozens of suspected Sunni insurgents over several hours of fighting Wednesday in a village in western Iraq, Iraqi police officials said Thursday.
The fighting was unusually fierce for an Iraqi-led operation and was also notable because of the collaboration of tribesmen in volatile Anbar province. In recent months, the U.S. military has aligned itself with dozens of tribal sheiks who are collaborating in an effort to drive the Sunni insurgent group Al-Qaeda in Iraq from the vast desert territory.
The clashes on Wednesday began about 1 p.m. when insurgents attacked a village near Fallujah, about 35 miles west of Baghdad, and ended about six hours later when Iraqi soldiers, police and the tribal fighters killed 50 suspected insurgents and captured 80 others, according to Abdul-Karim Khalaf, a spokesman for the Interior Ministry. Khalaf declined to say how many Iraqi security personnel were killed or injured.
"This is part of the Interior Ministry strategy to support the Baghdad security plan in targeting terrorism in the areas surrounding Baghdad," he said. "The tribes in this area refused to join al-Qaeda."
Two U.S. Marines died in apparently unrelated fighting in Anbar on Wednesday, the military said. The Marines' name were not released.
In Baghdad, a U.S. military commander said American and Iraqi forces would launch "full-scale operations" inside the expansive Shiite district of Sadr City, according to the Reuters news agency. U.S. forces do not maintain a visible, full-time presence in the militia stronghold but have increasingly used targeted raids to capture leaders of the Mahdi Army, the thousands-strong band of gunmen led by anti-American Shiite cleric Moqtada al-Sadr. The district is highly sensitive politically, both because Sadr is a supporter of Prime Minister Nouri al-Maliki and because the Mahdi Army, which fought U.S. forces in two major battles in 2004, has the capability of amassing a formidable force.
"We have conducted special operations in Sadr City for some months, but this will be the first time we will launch full-scale operations there and the first time we will have a permanent presence there," Col. Billy Don Farris, commander of the 82nd Airborne Division's 2nd Brigade, told Reuters.
"We are going to go to every building and every house and incrementally clear the area," he said.
A U.S. military spokeswoman in Iraq, Lt. Col. Josslyn Aberle, declined to comment about future operations.
A spokesman for Sadr, Abdul Razak al-Nadawi, said the Mahdi Army would not react with force to U.S. operations because Sadr has asked his followers to "calm down and to show self-control against what is done by the occupation."
As the Baghdad security plan entered its third week, an additional 3,100 U.S. soldiers from the 4th Brigade, 1st Infantry Division, based at Fort Riley in Kansas, arrived in the capital, bringing the total number of new U.S. troops to nearly 6,000. President Bush is sending 21,500 troops to Iraq in an attempt to stem rampant sectarian fighting.
Also Thursday, two U.S. military pilots were injured when an Army OH-58 Kiowa helicopter endured a so-called hard landing south of Kirkuk, in northern Iraq. The military said the helicopter did not appear to have been shot down and instead landed because of mechanical problems.
A resident of a nearby village said he heard a loud crash about 1 a.m. and saw the helicopter on the ground later that morning. The damaged helicopter was taken by truck to the main U.S. air base in Kirkuk.
Special correspondent Saad Sarhan in Najaf contributed to this report.