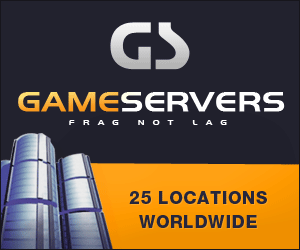 Media:AFP
Byline: Kamal Taha
Date: 26 August 2006
BAGHDAD, Aug 26, 2006 (AFP) - Tribal leaders and sheikhs from across Iraq
met Saturday in Baghdad as the embattled government sought their support for
its programme to reunite the war-torn country.
Several hundred hereditary chieftains -- the leaders of the tribes to which
all Iraqis owe varying degrees of allegiance -- met with Prime Minister Nuri
al-Maliki and senior officials in a hotel in the capital.
"Iraq cannot be built by violence, but through serious dialogue... This
cannot be done without the role of tribes which represent the fabric of
Iraq," Maliki told delegates at a televised session.
"A tribe should play an essential role in confronting terrorism and shut the
doors to sectarian violence... At this stage we are in need of all people
without any differences between Shiite, Sunni or Christians," he added.
For the government, which has struggled to impose its authority on Iraq, the
gathering was seen as an important endorsement of Maliki's reconciliation
plan, which foresees broad peace talks later this year.
There were, nevertheless, disagreements among the delegates, which Maliki
described as a "healthy difference of opinion".
Sunni delegates expressed opposition to a provision in the new constitution
allowing provinces to unite as federal regions, which they fear will lead to
a breakaway Iranian-backed Shiite state in the oil-rich southeast.
Abdulrazak Suleiman, a Sunni tribal leader from Anbar and Salaheddin
provinces, called for federalism to be put on hold for five years and
implicitly accused Shiite militias of receiving Tehran's support.
"We demand a professional Iraqi army. We should dismantle militias and
prevent neighbouring countries from interfering in Iraqi affairs," he said.
He also called for the government to make a distinction between what he
called the "national resistance" -- insurgents opposed to US forces -- and
"takfiris", or Sunni extremists who have killed civilians.
Some Sunnis want insurgent fighters to be pardoned, to draw them in to the
peace process.
But Ali al-Dabagh, a spokesman for Maliki's government, said it was "too
soon to talk of amnesty". He predicted tribal leaders would agree on a joint
pronouncement, which would be broadcast on state television.
"We expect that there will be a commitment from the tribal chiefs that they
will protect national unity and support the principle of the national
reconciliation programme of the prime minister," he told AFP.
"The insurgents should be isolated. Terrorist groups should be isolated from
the tribal leaders, who sincerely want to support national unity," he said.
Maliki's government is consulting widely in Iraqi society in preparation for
a planned peace conference which it hopes will bring an end to the fighting.
Iraq has been plunged into chaos since 2003, when former strongman Saddam
Hussein was overthrown in a US-led invasion, creating a power vacuum which
has been exploited by religious militias, insurgents and death squads.
A parliament was elected in December but it was not until June this year
that Maliki named the last minister in a fragile government of national
unity.
Already, his authority has taken a beating from a wave of sectarian violence
which has pitted extremists from the Shiite majority -- which was persecuted
under Saddam -- against Sunnis -- who were coddled by his regime.
Health workers say that this dirty war of tit-for-tat bombings and murders
accounts for 50 deaths per day in Baghdad alone, although US commanders
believe a joint US-Iraqi security plan began this month has stemmed the
tide.
Observers warn that if the security and reconciliation programmes do not
deliver rapidly on their promises, Maliki's government could lose control of
a situation some see as already close to an all-out civil war.
A report this month from the Centre for Strategic and International Studies,
a leading Washington foreign policy think-tank, said: "If the Maliki
government does not make such progress by this fall, it will probably lose
credibility.
"Trust and hope will have eroded too far, and the US-led security operation
will be seen as another occupation," it warned, in a paper written by
Anthony Cordesman, a former director of intelligence assessment at the
Pentagon.