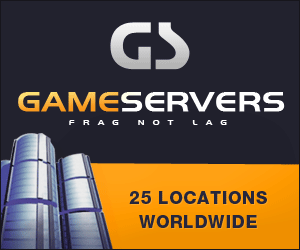 Los Angeles Times
April 20, 2007
The Sunni sheiks aim to set up a council and enter elections. They also seek to enhance U.S. troops' image.

By Chris Kraul, Times Staff Writer
RAMADI, IRAQ — A group of Sunni tribal leaders in beleaguered Al Anbar province said Thursday that it intended to form a national party to oppose insurgents such as Al Qaeda in Iraq and reengage with Iraq's political process.
The announcement came after 200 sheiks said to represent 50 tribes met here and agreed to form a provincial sheiks council and hold the first convention in May of their new party, called Iraq Awakening. Sheiks from three other provinces will attend, organizers said.
The driving force behind the new party, Sheik Abdul-Sattar abu Risha, said in an interview that the tribal leaders would be pushing a slate of candidates in Al Anbar provincial elections later this year, as well as in the next round of national parliamentary balloting, scheduled for 2009.
One purpose of the party, Sattar said, is to promote a better image of American-led forces "to the Iraqis here." He added that the tribes also would participate in a U.S.-backed effort to reestablish a court system in Ramadi, the provincial capital.
The sheik is a leader of the Abu Risha tribe that is part of the larger Dulaimi tribal confederation in Al Anbar. His grab for power has been resented by some. His base of support remains around Ramadi, although he has been trying to reach out to other branches of the Dulaimi tribe around the province. Still, his history remains the subject of speculation, and others are wary of him, even though they may seek nominal affiliation with his movement as tribal leaders move to battle Al Qaeda in Iraq and its affiliates.
U.S. military leaders here said they were cheered by the announcement because cooperation from sheiks in Al Anbar in recent months had contributed to a rise in Iraqi police and army recruitment and a sharp reduction in insurgent attacks on U.S. troops and their Iraqi allies.
After remaining neutral or in favor of the insurgency that followed the U.S.-led invasion in 2003, many Al Anbar sheiks eventually grew disenchanted due to the brutality of foreign-led militants. Sattar said he began organizing sheiks in September after his father and three brothers were killed by insurgents.
"The terrorists destroyed the network of people and how they communicate, and the new sheiks council is here to bring it back and fight the insurgents until they are out of the country," Sattar said.
Improved security in Al Anbar, for which the U.S. military gives strong credit to the evolving views of the region's sheiks, has been something of a bright spot in Iraq in recent months.
The sheiks, who have long served as cultural leaders here, felt marginalized by the political system imposed after the 2003 invasion. Some U.S. occupation officials viewed the sheiks and their hold over extended families as undemocratic.
Al Anbar Gov. Mamoun Sami Rasheed said Thursday that the sheiks marginalized themselves by refusing to participate in Iraq's 2005 elections and, in some cases, supporting the Al Qaeda in Iraq organization.
The sheiks in turn have mocked some of the provincial representatives for being absentee politicians with no local track record.
But some sheiks in Ramadi and other parts of Al Anbar have established closer links with U.S. armed forces since last year, when they began speaking out against the insurgency and Al Qaeda in Iraq.
With the sheiks' encouragement, Al Anbar tribes have contributed thousands of recruits to Iraq's security forces in recent months, enabling U.S.-led troops to hold and pacify parts of the restive province.
The number of insurgent attacks in Ramadi and its outlying areas has fallen to a fraction of what it was a year ago, said U.S. Army Col. John Charlton, commander of the 1st Brigade Combat Team, 3rd Infantry Division, who is overall military commander in the Ramadi area.
Sattar said the sheiks council would offer "full accountability for anyone in his tribe. Also they will know of any strangers — man, woman or child — who try to mix in their neighborhoods."
Analysts who lauded the sheiks' announcement as well as U.S. efforts to work with them cautioned that the political situation remained fluid.
"It's only now that the United States appears convinced of the need to build up local support against Al Qaeda," said Joost Hiltermann, a consultant with the International Crisis Group in Amman, the capital of Jordan. "What these people want is a restoration of Sunni power, or a preservation of certain privileges, or more simply, protection of their community from the Shiite majority and Iran."
Vali Nasr, a Middle East expert at the Naval Postgraduate School in Monterey, Calif., said the "most important result may not be in the battlefield but in producing new Sunni voices that Shiites and Kurds can negotiate with."
Michael O'Hanlon of the Brookings Institution in Washington said that improving U.S. relations with Sunni sheiks made "eminent sense" but that officials needed to be thinking about the "next step."
"We need better contacts among Sunnis for the purposes of negotiating an end to the civil war," he said, "and this could create an opportunity to create partners in the larger project while also serving an immediate need."
Times staff writer Ned Parker in Los Angeles contributed to this report.