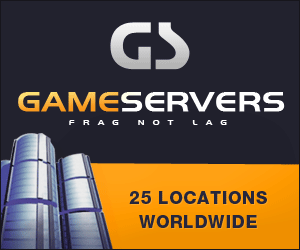 Media: The Associated Press
Byline: MAAMOUN YOUSSEF
Date: 24 September 2006
CAIRO, Egypt_A major insurgent group in Iraq praised Al-Jazeera television
in an audio message posted on the Internet on Sunday, saying the Arab
satellite station served the fight against the Americans.
The speaker was not identified on tape, but a statement alongside it said it
was the head of the Islamic Army in Iraq, and that the recording was issued
to mark the start of Ramadan, the Muslim holy month. The identity of the
Sunni group's leader is unknown.
Most media played an "ugly and criminal role against the holy warriors," the
voice said. "But some media, though few and under pressure, were neutral and
their important role was positive in our fight against the enemies. This
includes Al-Jazeera."
U.S. officials have frequently criticized the Qatar-based channel, accusing
it of fueling anti-American sentiment across the Middle East and giving
terrorists a podium.
The Islamic Army in Iraq is believed to include former members of Saddam
Hussein's Baath Party, his intelligence service and former army officers. It
rejected a call from Iraqi Prime Minister Nouri al-Maliki to join the
political process, saying it would not participate until there was a
timetable for withdrawal of U.S.-led forces.
At first, the group allied itself with al-Qaida, but it is believed to have
distanced itself from Osama bin Laden's terror network.
The group's spokesman, Ibrahim al-Shammari, is a frequent guest on
Al-Jazeera, advocating Iraq's right to fight against foreign forces he has
called occupiers.
The voice on the tape said the worst media coverage of the Iraq situation
came from the Iraqi government's own Al-Iraqiya TV, which "played the
ugliest role and carried out the worst work."
"Everything that appears on this channel about the confessions of the holy
warriors, or the terrorists as they are labeled, are lies and sheer
delusion," he said. The channel airs daily interviews with alleged
terrorists who describe killing innocent people.
The rest of the hourlong recording appeared to be for internal group
purposes, containing advice and recommendations to group members and dealing
with organizational issues.
The recording was made relatively recently, because it refers to a phrase
U.S. President George W. Bush used this past summer when describing
America's enemies in the war on terror.
"Criminal Bush lied when he said recently that he was fighting `Islamic
fascism,'" the voice said. "It was a big lie because he himself came from
overseas and started the fighting... We fight him and any Arab or Muslim who
acts on his behalf."
The message also lashed out at Iraqi government officials as "agents and
stooges" of the United States.
"You sold your religion and honor to the infidels for the cheapest price,"
he said.
The Islamic Army in Iraq is believed to be responsible for many attacks
against Shiites in Iraq, and for the February 2005 kidnapping of Italian
journalist Guiliana Sgrena.