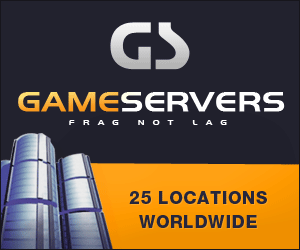 Los Angeles Times
January 12, 2008
Troops set up a base in hopes they can take over security from U.S. forces.

By Alexandra Zavis, Los Angeles Times Staff Writer
HEMBIS, IRAQ —Singing and cheering, Iraqi soldiers rolled through snow and sleet in open trucks Friday to set up a base on the outskirts of the reputed nerve center of Sunni militants who had forced the northern Diyala River valley into their self-styled Islamic caliphate.
The two companies from the 1st Iraqi Army Division that arrived from Anbar province were the first Iraqi forces to penetrate the former militant stronghold in more than a year.
U.S. commanders hope the Iraqis can quickly take over security responsibility there to free up their forces, which launched a nationwide push this week against the Sunni militant group Al Qaeda in Iraq.
Meanwhile in Baghdad on Friday, an influential Shiite leader in Iraq's ruling political alliance called for Sunni and secular parties to rejoin the government and help break months of deadlock
.
Ammar Hakim, the son of Abdelaziz Hakim, the head of the Supreme Islamic Iraqi Council, urged former interim Prime Minister Iyad Allawi's secular parliamentary bloc and the Iraqi Accordance Front, the largest Sunni political bloc, to retake their place in the government.
Representatives of the blocs denied that they had any plans to return to the government.
U.S. intelligence reports indicated that about 200 insurgents had been holed up in the Diyala River valley, some of them displaced by U.S. operations in Baghdad and the provincial capital, Baqubah.
As U.S. soldiers went from village to village, residents identified Hembis as the base from which the militants enforced their rigid brand of Islam on surrounding villages.
But by the time the soldiers of Company I, 3rd Squadron, 2nd Stryker Combat Team, took control of the town Wednesday, most of the fighters had melted away.
Local leaders told American soldiers that the insurgents began relocating after a number of them were killed in a U.S. air assault last month.
They left behind bombs buried in the roads and houses rigged to explode. U.S. soldiers found a car-bomb factory around the corner from the mosque, and three booby-trapped houses surrounding a nearby courtyard. The sites were destroyed with controlled explosions that echoed across the town.
U.S. forces believe some insurgents remain hidden among the population. Two freshly planted bombs were found Friday along a major road through the valley that U.S. forces had cleared.
Backed by U.S. infantry, the Iraqi soldiers moved into an abandoned school on the outskirts of Hembis, a muddy town inhabited by orange, pomegranate and date-palm farmers.
Within hours, Iraqi soldiers were headed out on their first mission: to search a mosque that U.S. soldiers said had been taken over by the militants and used to issue their decrees.
The Iraqi soldiers got a mixed reception. The region is home to many former officers of Saddam Hussein's army, whose families resent the religious extremists and are eager to have Iraqi soldiers in their villages to protect them.
But others in the overwhelmingly Sunni region are suspicious of the predominantly Shiite security forces.
The soldiers, who said they had learned where they were going only two days ago, appeared to chafe at the secrecy surrounding their joint operations with U.S. forces.
The Americans are reluctant to brief their Iraqi counterparts much in advance because there have been frequent leaks of their plans.
"If we are doing a mission with you, you need to tell us all the details," a company commander, 1st Lt. Mulazim Mohammed, chided U.S. soldiers when they turned up at the school asking for two platoons to search the mosque.
But the Iraqis also appeared eager to make an impact. Within an hour, soldiers armed with U.S.-made M-16 rifles and grenade launchers were lined up outside the mosque, a tan building with a dark green dome. U.S. soldiers in Stryker armored vehicles guarded the periphery.
Another company commander, who gave his name only as 1st Lt. Waleed, knocked three times on the gate before sending his soldiers in to secure the grounds. The mosque attendant was sent for and he arrived, trembling, to unlock the building.
One Iraqi soldier accidentally discharged his weapon as he entered the compound, and another dropped a rocket-propelled grenade, causing some wary Americans to keep their distance.
Nothing was found at the mosque or the school next door.
Elsewhere, U.S. soldiers spent much of the day meeting with community leaders, urging them to set up citizens' forces to help secure their villages. The decision of more than 70,000 Sunni and Shiite tribesmen to help U.S. forces fight the militants they once tolerated is credited with helping reduce violence nationwide by about 60% since June, according to U.S. figures.
In the village of Sinsil Tharia, the white-bearded imam shook his head with worry. Masked gunmen had paraded through the village with a severed head and warned the people that they could meet the same fate if they tried to organize their own security force, he said.
"People here are afraid," said Imam Abid Hassim. "They say the Americans are going to leave and the terrorists will be back."
Also Friday, a car bomb exploded near a bakery in east Baghdad, killing four people.
Times staff writer Ned Parker in Baghdad contributed to this report.