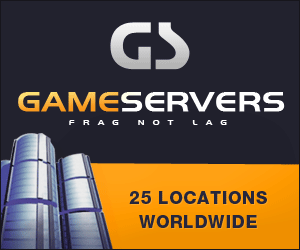 Washington Post
March 22, 2008
Pg. 9
Leaders Predict More Attacks as Violence Tests Sadr Cease-Fire

By Sholnn Freeman, Washington Post Foreign Service
BAGHDAD, March 21 -- Shiite leaders warned followers in Friday prayers to brace for more violence following a gruesome attack by a female suicide bomber earlier in the week and continued clashes between Iraqi security forces and followers of Shiite cleric Moqtada al-Sadr.
Abdul Hadi al-Mohammadawi, the head of Sadr's office in the southern holy city of Karbala, said in a statement that attacks against Sadr followers had doubled after the bombing outside the revered Shiite Imam Hussein shrine Monday.
Meanwhile, Iraqi security forces raided a Sadr office in Daghara, taking 12 of the cleric's followers into custody, a spokesman for Sadr's Mahdi Army said. He added that Iraqi forces had also detained the head of Sadr's office in Diwaniyah.
The tensions flared a day after Iraqi security forces clashed with Mahdi Army gunmen in the southern city of Kut on Thursday. The fighting broke out when Iraqi security forces tried to capture a group of fighters there, killing three and injuring nine others, an Interior Ministry official said. Leaders in Kut said they had brought the city under control.
The violence could test a cease-fire ordered by Sadr last August. U.S. military commanders have credited the cease-fire with helping reduce violence, along with the rise of U.S.-backed Sunni volunteer forces who turned their guns against extremists. They also credited the influx of thousands of U.S. troop reinforcements.
In Karbala, Sheik Ahmad al-Saffi used his Friday sermon to give new details of the explosion. He said that the woman had carried an explosive charge, not an explosives-laden belt tied to her body, and that she had tried to reach the densest part of the crowd of visitors in order to inflict the highest number of casualties. He said the attack killed 57, up from earlier estimates of 49.
Saffi also said the woman set off the charge about 20 meters from the shrine of Imam Hussein, one of Iraq's most revered mosques. He warned of similar attacks in the future and urged people to patiently await elections.
In the southern city of Kufa, Sheik Abdul Hadi al-Muhammadawi, the imam of Kufa mosque, protested the detentions of Sadr followers. He called on millions of Iraqis to attend a demonstration against the U.S. occupation on April 9, the fifth anniversary of the fall of Baghdad, in nearby Najaf.
Special correspondents Naseer Nouri in Baghdad and Saad Sarhan in Najaf contributed to this report.