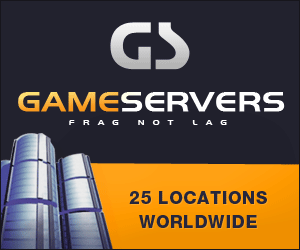 Washington Post
December 22, 2006
Pg. 23
By Thomas E. Ricks and Sudarsan Raghavan, Washington Post Staff Writers
BAGHDAD, Dec. 21 -- Prime Minister Nouri al-Maliki told visiting Defense Secretary Robert M. Gates that he would let U.S. generals decide whether there is a need for a "surge" in U.S. troops deployed in Iraq, according to Iraqi officials with knowledge of the meeting.
In a news conference, Gates said his conversation with the Iraqi prime minister and defense minister included "no numbers. . . . We were really talking in broader terms."
Iraqi Defense Minister Abdul Qadir Muhammed Jassim later indicated general acceptance of an idea that has emerged as one of the chief options President Bush is considering as he reevaluates Iraq policy. "I did not say no to an increase in the number of U.S. troops," Qadir said in a brief interview after the meeting at Maliki's residence in the Green Zone. "If we need it, we need it."
But after seeing Gates, Maliki met with Shiite Muslim members of his alliance, in a session where divisions unfolded over whether more U.S. troops were needed, said Sami al-Askari, a Shiite member of parliament who is close to Maliki. Askari, who attended the second meeting, said there was a general feeling that "there's no need for further troops."
Gates said that during his meeting with Maliki, he "emphasized . . . the steadfastness of American support" for Iraq. The message he heard back from Maliki, he said, was that the Iraqi government wants to take the lead role in solving the country's security problems -- including in the most violent zones in and around Baghdad.
According to a statement issued by the prime minister's office, Maliki told Gates that Sunni Arab insurgents and loyalists of Saddam Hussein's former Baath Party were behind the violence unfolding in the capital.
Maliki spoke in general terms about the Baghdad security plan he has developed, saying Iraqi forces were working with U.S. troops to enact the plan "according to a new vision," the statement said. Maliki's close advisers say he has proposed a two-pronged strategy in which U.S. troops would target Sunni Arab insurgents in outer Baghdad neighborhoods for four to eight weeks, while Iraqi forces would take over control of inner Baghdad.
Maliki would also launch a political offensive, which would include threats of force, to persuade radical cleric Moqtada al-Sadr to agree to contain his Mahdi Army militia during the operation.
Gates has billed his trip to Iraq, launched the day after he became defense secretary earlier this week, as key to formulating his recommendations for Bush on how to reshape the U.S. approach in Iraq. But in his public comments, he gave little indication of how his two days of talks here so far with generals, enlisted soldiers and Iraqi officials have affected his views.
He had breakfast Thursday with more than a dozen enlisted soldiers who were less bashful. Along with his scrambled eggs and hash browns, Gates got an earful about the need for more personnel.
"I really think we need more troops here," said Spec. Jason Glenn, who said he operates an unmanned aerial vehicle in an intelligence unit in the 1st Infantry Division. He said he has noticed that when insurgents see a drone aircraft overhead, they simply lie low, "so I think more presence on the ground" is the answer.
"I think we do need more troops over here," agreed Pfc. Cassandra Wallace, a support soldier in the 10th Mountain Division. "More troops would help us integrate the Iraqi army into patrols here."
Asked later about his breakfast with the soldiers, Gates said he asked for their advice, and "they were not hesitant to give it." He dodged the question raised by their call for a boost in troop levels, saying, "Like most people on the front lines in a battle, they'd always like to have more forces."
There are about 140,000 U.S. soldiers in Iraq, and recently there has been an intense discussion inside the Bush administration about whether to increase that by roughly 30,000 troops for six months, to try to bring security to Baghdad.
"Some say 140,000 troops is quite enough to secure Iraq," said Askari, the Shiite politician allied with Maliki. "The problem is not in the number but in the way the security plan is conducted. The concept of trying to balance between a majority and minority in Iraq, and doing plans only if the minority accepts, is the issue. Some see this as the main problem with the plan. As long as the Americans don't change this tactic, adding more troops won't matter."
Other Shiite politicians at the meeting with Maliki said U.S. and Iraqi commanders should decide whether to increase U.S. troop levels, Askari said.
Late Thursday, the Associated Press reported that Sadr had agreed to allow his supporters to return to their positions in the government and end a three-week boycott of the government begun to protest Maliki's meeting with Bush last month. Nassar al-Rubaie, head of Sadr's parliamentary bloc, denied that account.
Askari said members of the Shiite alliance, a coalition of Shiite groups that leads the government, are planning to meet with Sadr to try to persuade him to end the boycott. Others want to take stronger action and demand that he denounce the Mahdi Army's involvement in sectarian strife.
"We have to solve this for good," Askari said. "We have to have him denounce the militias for good." He added that the meeting would dovetail with Maliki's effort to persuade Sadr to lay down his arms, provided the U.S. accepts the prime minister's security plan.
But Askari said it was still unclear whether Sadr would meet with the Shiite alliance members.