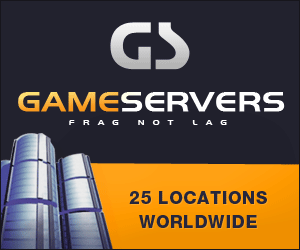 New York Times
December 6, 2006
Pg. 1
By Edward Wong and Helene Cooper
BAGHDAD, Dec. 5 — Prime Minister Nuri Kamal al-Maliki said Tuesday that he would send envoys to neighboring countries to plan a conference on Iraq, adding momentum to calls for a regional approach to quell the increasingly anarchic war here.
Such a proposal is already gaining attention in the United States, where the Iraq Study Group, headed by former Secretary of State James A. Baker III and former Representative Lee H. Hamilton, is expected to recommend Wednesday that the American government should approach Iran and Syria to seek their aid in ending the war. Last week, Kofi Annan, the United Nations secretary general, suggested convening an international conference.
Publicly, the White House has resisted the idea of widening its own diplomatic channels with Iran and Syria, saying that even opening a regular dialogue would be a concession to two governments suspected of fomenting violence in Iraq. But senior Bush administration officials now say they are working out ways to talk to those countries without the White House appearing to have conceded on its principle of giving them the diplomatic cold shoulder.
A State Department spokesman, Sean McCormack, said the United States approved of Mr. Maliki's proposed conference.
"It's absolutely consistent with what the Iraqis have said, that they have the reins on their own diplomacy and how they will relate to their neighbors, and how their neighbors will relate to them," he said.
American diplomats say they could use an international conference on Iraq, possibly the one called for by Mr. Maliki or a resurrection of a forum held in Egypt in 2004, to engage in talks with Iran and Syria.
The talk of a regional conference came as a spokesman for the American military command, Maj. Gen. William B. Caldwell IV, said the Iraqis would take operational control of all Iraqi Army divisions by early summer, and responsibility for security in all 18 provinces by next fall.
He said the timetable resulted from discussions last week in Jordan between President Bush and Mr. Maliki, who has been pressing the White House for an accelerated transfer of authority. So far, the American command has given the Iraqis operational control of 3 of the 10 Iraqi Army divisions and security oversight in two provinces.
Mr. Maliki's statement on an international meeting was the first time the prime minister had indicated that he wanted a wider regional discussion. It contradicted the stand taken by Iraq's president, Jalal Talabani, as well as that of a powerful Shiite politician, Abdul Aziz al-Hakim, who met with President Bush in Washington on Monday. Both rejected a conference, saying that Iraq would find solutions through internal deliberations.
Mr. Maliki told reporters that a conference should held in Iraq, and that he was seeking support — not interference — from his neighbors.
"We will send envoys to neighboring countries to exchange opinions on matters and to ask the governments of these countries to help reinforce security and stability in Iraq," Mr. Maliki said. "After settling the political climate, we will call for a convening of only those countries that want to ensure the security and stability of Iraq."
Though Iran, Syria and Saudi Arabia have long been accused of aiding militants in Iraq, and the country's Shiite revival has already sent ripples across other Arab nations, most noticeably Lebanon, rulers around the Middle East have been expressing even more concerns about cross-border destabilization. King Abdullah II of Jordan warned late last month, for example, that the Middle East could be shaken by civil wars in Iraq, Lebanon and the Palestinian territories by early next year.
Representatives from the region have met before to discuss Iraq, most recently in September, when foreign ministers from predominantly Sunni Arab countries converged in Cairo. The conference proposed by Mr. Maliki could take place at a higher level and would presumably be more wide ranging, to possibly include Turkey and Iran. Syria reopened its embassy in Baghdad last month after a hiatus of more than two decades.
One of the first international conferences on Iraq was held in 2004 at the Egyptian Red Sea resort of Sharm el Sheik. The conference was attended by the United Nations and the Arab League, as well as Saudi Arabia, Jordan, the United States, Britain, France, Canada, Japan, Iran and Syria.
American officials said the format of that conference might be a good vehicle for indirect talks with Syria and Iran. Administration officials have been working with the United Nations and the Iraqi government to set up the next meeting of the conference, which is sometimes called the Iraq Compact Group and other times called the International Compact on Iraq.
The parties had planned to meet this week in Saudi Arabia, but postponed those plans when Mr. Maliki asked for more time to reach out to Iraq's neighbors, according to senior Bush administration officials.
The question is whether the administration can make the next, yet-unscheduled meeting of the conference substitute for the direct talks with Iran and Syria that many politicians are calling for. Secretary of State Condoleezza Rice and her deputies have been pointing recently to the forum begun in 2004 as a sign that America and Iran have a channel available to talk whenever they want.
"We already have a transparent process we can use to talk to Iran," Mr. McCormack said. "You know, we have this international forum."
General Caldwell's discussion at a news conference of the handover of military authority to the Iraqis next year dovetailed with the other main recommendation expected from the Iraq Study Group's report on Wednesday — that the Americans should steadily reduce the number of combat units in Iraq while increasing the size and number of American training teams embedded with Iraqi units.
Senior American commanders in Iraq say that they doubt that many of the Iraqi units will be capable of fighting the Sunni-led insurgency on their own, even after the Iraqi government gets full operational command of the military, but they say that the influx of advisers should strengthen the Iraqi forces. The Iraqis would then be able to take over most of the fighting by the end of 2007, the commanders say.
The immense security challenge facing the Iraqi and American forces was highlighted Tuesday by a series of particularly brutal attacks across Baghdad that resulted in at least 54 Iraqis killed and scores wounded.
In the deadliest assault, gunmen set off a bomb to stop a bus carrying workers for a government organization that maintains Shiite mosques, then opened fire on the passengers, killing at least 15 people and wounding nine, an Interior Ministry official said. In the Bayaa neighborhood, a triple car bombing near a gas station killed at least 14 people and wounded 25, a hospital official said.
The American military said Tuesday that a soldier had been killed and four were wounded by a guerrilla ambush in northeastern Baghdad on Monday, and that a soldier was killed and another wounded by a roadside bomb in Diyala Province on Monday.
In pushing for a regional conference, Mr. Maliki appeared to be showing more flexibility in looking for solutions to the violence than either Mr. Talabani, the Iraqi president, or Mr. Hakim, the head of the main Shiite political bloc and a rival of Mr. Maliki's.
Over the weekend, Mr. Talabani and Mr. Hakim had reacted with disdain to Mr. Annan's suggestion of an international conference on Iraq.
Mr. Hakim has very close ties to Iran, ruled by Shiite Persians, and has chafed at the prospect that Sunni Arab countries in the region could get more involved in Iraq. Like many Kurds, Mr. Talabani fears interference in Iraqi affairs by Turkey, which has threatened to invade the autonomous region of Iraqi Kurdistan if the Kurds try to move toward independence or take control of the oil city of Kirkuk.
Mr. Maliki is a conservative Shiite, but is believed to be less closely allied to Iran than Mr. Hakim.
The different positions staked out by the two Shiite politicians suggested that the White House might not have an easy time getting Mr. Hakim to lend full political support to Mr. Maliki, if that had been one of President Bush's goals in inviting Mr. Hakim to the White House.
In a classified memo written last month, Stephen J. Hadley, the national security adviser, suggested that the Americans could build a new political base for Mr. Maliki by urging Sunni Arab leaders and Shiite politicians, especially Mr. Hakim, to back Mr. Maliki. That would then in theory allow Mr. Maliki to break with Moktada al-Sadr, the anti-American Shiite cleric who is Mr. Maliki's main political backer.
For months, American officials have been urging Mr. Maliki to crack down on Mr. Sadr's formidable militia, the Mahdi Army, which has been responsible for waves of reprisal killings of Sunni Arabs.
Edward Wong reported from Baghdad, and Helene Cooper from Washington.