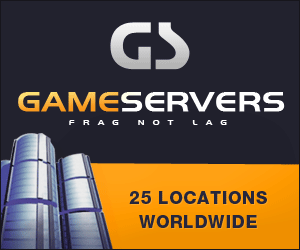 Washington Post
January 6, 2007
Pg. 12
Khalilzad's Expected Departure Pleases Shiites, Worries Sunnis

By Joshua Partlow, Washington Post Foreign Service
BAGHDAD, Jan. 5 -- The news of the expected departure of U.S. Ambassador Zalmay Khalilzad split Iraqi politicians along sectarian lines, with members of the ruling Shiite alliance voicing eagerness for him to leave and minority Sunnis expressing concern at the loss of an ally.
Members of the U.S.-backed government in Iraq have grown increasingly frustrated with what they see as Khalilzad's efforts to reach out to Sunni groups, and many argue that the U.S. military confronts Shiite militias more aggressively than it does Sunni insurgents.
With both Iraqi and U.S. governments considering new strategies to stem the violence in Baghdad, including increasing the number of U.S. troops, the time seems right for new leadership, Iraqi politicians said Friday.
"Lately there has been a lot of criticism by the Shiites against [Khalilzad], saying he is pro-Sunni. A new face with this new strategy, possibly that would be more effective," said Mahmoud Othman, a senior Kurdish legislator who is regarded as independent.
U.S. officials have said they expect Khalilzad to be replaced by Ryan C. Crocker, the current U.S. envoy to Pakistan, who worked in Iraq earlier in his career. President Bush also picked Army Lt. Gen. David H. Petraeus, who is credited with reducing sectarian violence in the northern Iraqi city of Mosul, to replace Gen. George W. Casey Jr. as the top U.S. commander in Iraq.
Shiite officials have been critical of some U.S. military operations targeting the Mahdi Army, the vast militia led by Shiite cleric Moqtada al-Sadr. Khalilzad said in March that the militias posed the greatest threat to Iraq's stability.
In October, the Iraqi government ordered the United States to remove blockades around Sadr City, the Baghdad slum that is home to many Mahdi Army militiamen.
"Obviously, they're not great fans of Khalilzad," said an official in Prime Minister Nouri al-Maliki's government who spoke on condition of anonymity. Khalilzad's efforts have "failed in reducing the number of attacks, either on Iraqis or Americans, and at the same time it created a negative attitude toward the Americans amongst the Shia."
U.S. Embassy officials have said that they do not favor one sect over the other and that reducing the violence requires difficult compromises for all parties.
Sunni lawmakers said Khalilzad's deep knowledge of Iraq's complex political landscape and his openness to Sunni concerns will be missed. Khalilzad is a Sunni Muslim of Afghan descent.
"It is an American decision, and we respect the American decision," said Alaa Makki, a leading Sunni legislator. "But nevertheless, we want those people to be close consultants to the Iraqi field, people who have lived the problem -- they didn't read or hear about the problems."
Mithal Alousi, a secular Sunni lawmaker who considers the ambassador a friend, said Khalilzad's expected appointment as U.S. envoy to the United Nations could help attract more international support for Iraq.
The replacement of top U.S. officials would be a "very good tactical move," Alousi said. "We're talking about a new state and a new strategy, and I think it will be very useful to have a fully new team."
But in the fourth year of violence in Iraq, and with the continuing presence of U.S. troops, some Iraqi leaders express resignation about whether new U.S. leaders on the ground can make a difference.
"I think it all depends on the Iraqis, the political leaders and the religious leaders," Othman said. "I don't think outside countries could solve their problem."
"The American strategy is fixed and obvious and doesn't change by the changing of personnel or leaders," said Nassar al-Rubaie, the leader of a bloc in parliament loyal to Sadr. "While they were counting on the American forces and were not giving wide authority to the prime minister, the security situation was deteriorating, and this will keep happening even if they increase the forces to 10 times the ones that already exist."
A U.S. Embassy spokesman in Baghdad declined to comment on Khalilzad's plans.
The violence in Iraq continued on Friday. A 28-year-old Associated Press photographer, Ahmed Hadi Naji, was found shot in the head several days after he went missing in Baghdad, the news service reported.
Also, a U.S. citizen was reported kidnapped Friday morning in northern Basra, a city in the south of Iraq. U.S. Embassy officials said they were looking into the reports.
Special correspondent Waleed Saffar in Baghdad and staff researcher Robert E. Thomason in Washington contributed to this report .