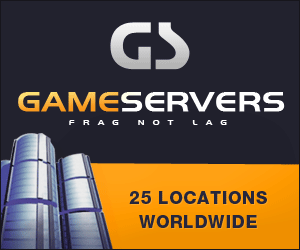 Washington Times
April 11, 2008
Pg. 18
By Kim Gamel, Associated Press
BAGHDAD — Iraq's prime minister got a show of support from political leaders of both Muslim sects at a meeting yesterday as he moved to isolate anti-U.S. Shi'ite cleric Muqtada al-Sadr and his followers.
Sadrist lawmakers warned that the government's effort against them could backfire even as fighting between Shi'ite militants and U.S.-Iraq forces eased after days of fierce clashes in Baghdad's Sadr City district.
The fighting has taken its toll on all sides. The U.S. military announced that an American soldier was killed by a roadside bomb Wednesday in Central Baghdad, raising to 18 the number of Americans who died in Iraq the first 10 days of April.
Prime Minister Nouri al-Maliki, a Shi'ite, convened the meeting of the main political blocs to discuss the Iraqi-led crackdown on militias that began March 25 in the southern city of Basra, triggering the current crisis.
The notable absence of the Sadrists signaled that Mr. al-Maliki was making good on a threat to try to isolate the movement politically if its Mahdi Army militia is not disbanded.
The Sadrists said they were not invited to the meeting.
"The Iraqi prime minister is waging a political war," Sadrist lawmaker Falah Shanshal said. "But he is committing a big mistake because the Sadr movement enjoys the support of a large portion of the Iraqi public."
Iraqi authorities announced Wednesday that they would lift a two-week-old vehicle ban on Sadr City and another Shi'ite militia stronghold, Shula, this weekend. The intent is to provide relief to residents who have suffered from food shortages as well as the violence.
Sheik Salman al-Feraiji, Sheik al-Sadr's chief representative in Sadr City, welcomed the decision but warned that "the battle is not over yet because the U.S. helicopters are still hovering over the city and U.S. forces are still surrounding it."
He accused Mr. al-Maliki of waging a personal vendetta against the Sadrist movement, despite the government's assertion that it is targeting only criminal gangs.
"Al-Maliki is refusing to listen to us or meet our leaders," Sheik al-Feraiji said. "We think that al-Maliki is determined to continue his mission, and the recent lull happened because of the U.S. criticism of the fruitless performance of his security forces."
Violence in Iraq declined last year and early this year after a seven-month-old cease-fire by Sheik al-Sadr, an influx of American troops and a Sunni revolt against al Qaeda in Iraq. But the government crackdown on the Mahdi Army has provoked fierce retaliation, underscoring the fragility of the security gains.