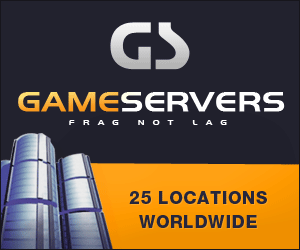 Tampa Tribune
April 30, 2007
By Richard Lardner, The Tampa Tribune
TAMPA - Imposing a deadline for the withdrawal of U.S. forces in Iraq would doom the country's democratic government and unleash sectarian warfare across the Middle East, Iraq's national security adviser said Sunday.
"It will play into the hands of the terrorists," Mowaffak al Rubaie said of the plan by congressional Democrats to make funding for the war contingent on a timed exit of U.S. troops.
"The consequences are not Iraq splitting into three or four. This is simplistic," al Rubaie said. "The whole region would be up in fire - sectarian war everywhere in the region."
The recent surge of U.S. troops in Baghdad has succeeded in averting a civil war, al Rubaie said. Army Gen. David Petraeus, the top U.S. commander in Iraq, was too conservative in his assessment of the increase during recent testimony before Congress, he added.
"If we had met six months ago, we would have said the country's on the verge of civil war," al Rubaie said. "Nobody's talking about civil war now."
In a wide-ranging interview with local media, al Rubaie cast Iran's government as a key element in resolving Iraq's internal violence, a role that would seem unlikely given the Bush administration's harsh assessment of Iran as a major source of instability.
Al Rubaie's defense of Iran reflects the challenge Iraq's Shiite-led government faces in trying to maintain good relations with Iran without upsetting the United States.
The United States has accused Iran of providing weapons and other support to al-Qaida and insurgent elements in Iraq. But al Rubaie said he's seen no proof of such activity.
"I'm saying this categorically: there is no solid evidence that Iran is supporting or helping al-Qaida in Iraq," al Rubaie said.
Al Rubaie, who has been Iraq's national security adviser since March 2004, is here for a series of meetings with coalition officials at U.S. Central Command, which is responsible for managing the war in Iraq.
The meetings will be led by Centcom chief Adm. William Fallon and Petraeus. Heightening the importance of the sessions, President Bush is scheduled to arrive at MacDill Air Force Base on Tuesday.
Al Rubaie emphasized the importance of the United States and Iran beginning a dialogue that would de-escalate the tensions between the two. Iraq can help, he said.
"It's very important for Iraq to get the United States and Iran talking to each other," he said. "We believe Iraq can be not a mediator, but a medium, if you like, for the United States government and the Iranian government to communicate."
Iran will attend a conference on Iraq in Egypt this week, a move al Rubaie called very positive. U.S. Secretary of State Condoleezza Rice also is scheduled to be there.
"It's a step" toward breaking the "psychological barrier" between Iran and the United States, al Rubaie said.
Iraq has asked the United States to release five Iranian officials captured in Iraqi Kurdistan by U.S. forces in January, al Rubaie said. Doing so would assist in starting a dialogue.
Iraqi leaders are well aware the United States has invested heavily in "blood and treasure" in Iraq, al Rubaie said, but he urged Americans not to have "short-termism syndrome."
After years of dictatorial rule by Saddam Hussein, Iraq is on the path to democracy. But it will be a long time before the country is stable enough to make it on its own.
Four years after the U.S-led coalition toppled Hussein from power, al Rubaie said Iraq's military and security forces are still developing. It would be "extremely difficult," he added, to set a timetable for when they would be able to defend the country without substantial outside assistance.
"You need some strategic vision. You need strategic patience. This is not a fly-by-night operation," he said. "I know the patience is running. But the mission is still there. Failure is not an option."