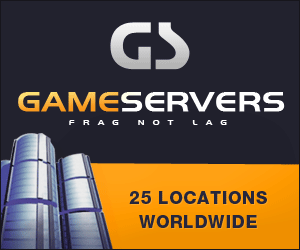 Media: AFP
Byline: Fadel Mushatat
Date: 20 October 2006
Body:
AMARA, Iraq, Oct 19, 2006 (AFP) - Shiite militia fighters fought deadly
street battles with Iraqi police in the southern city of Amara on Friday
after overnight clashes left 15 dead, witnesses and medics said.
Fighting erupted in the Shiite city after police arrested a member of
radical cleric Moqtada al-Sadr's Mahdi Army militia on suspicion of killing
a local intelligence officer in a bomb attack, according to Sadr
supporters.
"There are 15 dead, ten of them gunmen, and 90 wounded, including militia,
police and civilians. The fighting is continuing," said Zamil al-Oreibi,
medical director of the city's health department.
British troops are on standby to fly to Amara if asked for help by Iraqi
forces and a US warplane flew over the city late Thursday, a British army
spokesman said, adding that Iraqi troops were still in control.
Witnesses, however, reported fierce clashes continuing, with fighting
concentrated in the areas around both the police headquarters and the Sadr
Movement's office in the city.
On Wednesday the chief of Amara's police intelligence service was killed
along with three colleagues by a roadside bomb. The next day a Mahdi Army
leader was arrested, provoking a reprisal attack by his supporters.
"We did an overflight there yesterday evening. We understand that the
situation is still relatively calm in Amara this morning," said British
military spokesman Major Charlie Burbridge.
"It appears that rogue militia elements believe that the police service
kidnapped one of their number, and that's why they attacked the police
station.
"Now that hasn't been resolved yet and inevitably in these situations
there's going to be a degree more shooting. We're expecting something else
to happen today... but the Iraqi police and army are in control of the
situation."
British troops were responsible for Amara until August, when they pulled
out of a base on the outskirts of the city that was coming under regular
mortar attack and handed over security duties to Iraqi forces.
Following the withdrawal, the Mahdi Army -- a loosely-organised militia
force nominally loyal to Sadr, the leader of a radical Shiite political and
religious faction -- declared victory over the "occupier".
Southern Iraq's population is overwhelmingly Shiite, and Maysan province,
of which Amara is the capital, has been spared much of the sectarian
violence that has ravaged mixed Sunni and Shiite areas around Baghdad.
However, Shiite militias often battle over influence and oil resources, and
British troops are regularly targeted.