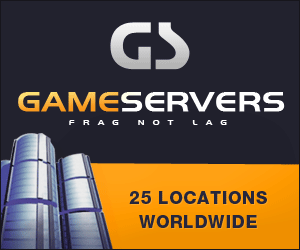 USA Today
June 16, 2008
Pg. 7
Amarah is 'last city' for Sadrists, commander says

By Charles Levinson, USA Today
AMARAH, Iraq — A mile-long column of Iraqi military vehicles stretched through this city's main street Sunday in a show of force against one of the last strongholds of anti-American cleric Muqtada al-Sadr and his Mahdi Army militia.
"This is a center for the Sadrists, and this is their last city," said Iraqi National Police Gen. Dhafer Abed al-Mohammadawi, who commands a brigade of Iraqi soldiers readying to retake this southern Iraqi town. "The state is on the way to ending the militia's rule."
Prime Minister Nouri al-Maliki has warned militants here to surrender their weapons by Wednesday or face attack. By Thursday, al-Maliki predicted, Amarah will be in government hands.
Amarah, population 450,000, is the latest focal point of a government campaign that began with a spring offensive against Shiite militias in Basra and the Sadr City area of Baghdad.
Since then, al-Sadr agreed to a cease-fire. Over the weekend, however, he announced plans to form a militia to battle U.S. forces. A top aide said Sunday that al-Sadr's followers will run candidates on other party tickets in upcoming Iraqi provincial elections — all part of a sweeping strategic change by the militant cleric.
"We are not boycotting the provincial elections," said Sheik Salah al-Obeidi, a senior al-Sadr aide in the Shiite holy city of Najaf. "We will participate but not in a clear list for Sadrists. We will support independent figures and people whom we find suitable."
The elections, likely to begin in October, will choose governing councils in Iraq's 18 provinces and could be an important step in repairing the country's sectarian rifts.
The looming offensive against Amarah will largely be an Iraqi operation. U.S. advisers will offer logistical support and coordinate U.S. airstrikes if needed.
The Iraqi military expects less resistance in Amarah than it encountered in Basra and Sadr City — two larger al-Sadr strongholds.
"Our intelligence says the militias have removed all the IEDs (improvised explosive devices) they had placed. … Their leaders have ordered them not to fight this time," Mohammadawi said. "They don't want to enter a battle they know they're going to lose."
The offensive against Amarah is part of al-Maliki's resolve to restore government control across Iraq and prove his forces are capable of taking over from the U.S. military.
A convoy of U.S. soldiers made the 250-mile trip southeast from Baghdad on Saturday to oversee the Iraqi forces leading the charge. Pictures of al-Sadr were on billboards and storefronts.
"It's a message that the area is controlled by the Mahdi Army," Iraqi police Col. Faisal Mohsen said. "We believe the people who escaped from Baghdad and from Basra came here. This city is very important to them strategically."
There are conflicting loyalties among Iraq's largely Shiite security force when it comes to battling Shiite militias. During earlier fighting in Basra, an entire brigade of Iraqi army soldiers fled rather than fight other Shiites. "The intelligence about the local police is not very good," Mohsen said. "If we're lucky, 50% will be on our side."
There are similar concerns about the Iraqi army brigade based in Amarah, which was recruited mostly from the area. "We don't know if we can trust them," Mohsen said.
Col. Raid Mohammad, a National Police battalion commander, knows firsthand the challenges of fighting an enemy close to home. Since the operation in March in Basra, he has received threatening phone calls from militia commanders.
First, they warned him to disband his 700 men and turn over their weapons to the Mahdi Army.
"They said they'd cut off my head if they captured me, but I refused," he said. He ordered his family into hiding. Three days ago, Mohammad said he was called again.
"They said they had special groups for assassinating people and were coming after me," he said.