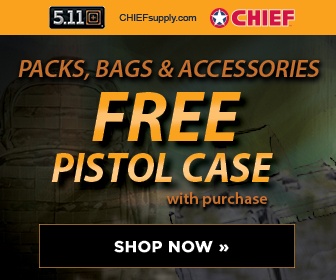 New York Times
March 8, 2008
Pg. 6
By Sabrina Tavernise
ISTANBUL — The president of Iraq, Jalal Talabani, visited Turkey on Friday as part of a joint effort to mend relations strained by a Turkish ground offensive against Kurdish militants in northern Iraq.
The visit, Mr. Talabani's first since he became president of Iraq in 2005, came just a week after Turkey concluded the offensive against the militants, the Kurdistan Workers' Party, or P.K.K. It seemed to signal a new willingness by Turkey to talk to Iraqi Kurds, who had previously been shut out because of Turkish suspicions that Iraq's semiautonomous Kurdish region had allowed the militant group to operate unhindered there.
Mr. Talabani, who is a Kurd, took pains to allay those fears, after his meeting with President Abdullah Gul of Turkey, in Ankara, the capital.
"The Kurdish administration pressured the P.K.K. groups in the region to lay down arms or to leave the country," he said in televised remarks. "We told them that we could not tolerate any terrorist acts against one of the friendliest neighboring countries."
Turkey has been suspicious of Iraqi Kurd efforts at formalizing their enclave in northern Iraq, and has refused to hold talks with Kurdish leaders there, namely Massoud Barzani, the regional president. Instead, Turkey has dealt with Iraq's central government in Baghdad, which has limited control over the northern areas where the militants hide.
While Turkey's previous president, Ahmed Necdet Sezer, refused to invite Mr. Talabani to visit on the grounds that he had not done enough to stop the militants, Mr. Gul expressed his intention to invite Mr. Talabani after becoming president last year.
"Iraqi people know the pain of terrorism the best," Mr. Gul said. "Therefore, I believe that they would understand our struggle against terrorism and the P.K.K."
"I consider this visit an important one in that respect and I believe it's going to bring about permanent results for Iraqi and Turkish people," he added.
Mr. Talabani was to meet with Prime Minister Recep Tayyip Erdogan on Saturday, but had no scheduled meetings with military officials.
Also on Friday, a Turkish court upheld a previous ruling that acquitted a religious leader, Fetullah Gulen, of charges of trying to establish Islamic law in Turkey, Turkish NTV television reported. The ruling, by Turkey's Court of Appeals, cleared the way for Mr. Gulen, 69, to return to Turkey from the United States, where he has lived in exile for at least eight years.
He is a reclusive preacher who has spent much of his life establishing schools, universities and education networks first in Turkey and then in other countries, including the United States. He has rarely given interviews in recent years, but is a prolific writer. His religious movement owns newspapers, television networks, a bank and a publishing house.
Mr. Gulen, who has been living in Pennsylvania, combines Sufi religious philosophy with modern science, offering a blend of Islamic tradition and secular modernism in the hundreds of schools that his followers have built.
Sebnem Arsu contributed reporting.