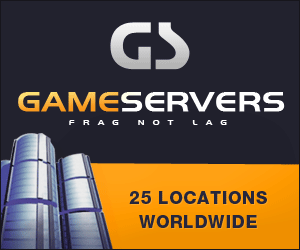 Washington Post
January 7, 2007
Pg. 13
Premier Promises Nonsectarian Campaign Against 'Outlaws' in Baghdad

By Joshua Partlow, Washington Post Foreign Service
BAGHDAD, Jan. 6 -- Prime Minister Nouri al-Maliki warned Baghdad residents Saturday to expect the disruptions of a heightened military presence and said his government was ready to launch the latest effort to pacify the violent Iraqi capital.
As if to punctuate the announcement, the Iraqi army clashed with insurgents in a Sunni Arab neighborhood on the west bank of the Tigris River in Baghdad. The fighting along Haifa Street, raging into the night, killed 30 insurgents, and Iraqi soldiers captured eight others, including five Sudanese fighters, Defense Ministry spokesman Mohammed al-Askari said.
Despite fierce ongoing fighting in western Iraq and violence capable of erupting almost anywhere, Baghdad remains the heart of the country's sectarian conflict. Maliki, in his speech at a morning ceremony honoring the Iraqi army, warned rival political parties against interfering in his plan, which Askari said would start "very soon."
"The Baghdad security plan will not offer a safe shelter for outlaws, regardless of their ethnic and political affiliations, and we will punish anyone who hesitates to implement orders because of his ethnic and political background," Maliki said.
Maliki's words appeared intended to counter the perception that the plan would focus on combating Sunni insurgents. An aide to Maliki, Hasan Suneid, a Shiite Muslim lawmaker, told the Associated Press that the Iraqi army would devote 20,000 additional troops to the capital and begin by combating Sunni insurgents in western Baghdad.
Askari said there would "definitely be more troops" but declined to provide a figure.
Maliki's speech provided few details about the tactical or strategic changes guiding the forthcoming effort. But his aides described an effort that relies on U.S. troops to combat Sunni insurgents on the outskirts of Baghdad. Those areas are where the Sunni insurgents plan and manufacture the deadly explosives that detonate regularly in the city.
"Maliki believes that it is in this ring that the attacks are coming from," one of his aides said.
The Iraqi forces would target the most violent neighborhoods, and commanders would have a greater degree of autonomy in their assigned sections of the city, Askari said.
Maliki believes that if the additional troops can effect a decrease in violence over the next two months, then he can negotiate more effectively with Shiite militia leaders in the city and improve his chances of disarming them, his aides said.
The announcement was greeted with little enthusiasm in Baghdad, where sectarian killing has escalated despite repeated attempts at cracking down on insurgents and militiamen. During Operation Together Forward, an effort to secure the capital last summer, more than 10,000 additional U.S. and Iraqi soldiers failed to halt the worsening violence.
Wamid Nadhmi, a political analyst in Baghdad, said Maliki had promised several times to restore security in Baghdad and was now offering "a new plan, without explaining why the other plans were complete failures."
Alaa Makki, a leading Sunni lawmaker, said that in principle, he wants American troops pulled out of Iraq, but not during this "urgent emergency situation."
Without an effective Iraqi military, "we'll be left with a serious security vacuum and will be lost. It will be filled with forces that are already operating here," he said. "This is a necessary action now, and that's because really the previous plan failed to achieve success."
During the last Baghdad security plan, the Iraqi government pledged more troops than it provided. The number of new troops now being discussed, in the low tens of thousands, will probably not be able to "fundamentally change" the violent neighborhoods in Baghdad, said Anthony H. Cordesman, a military expert.
"You can win every tactical clash, but we couldn't be there in enough numbers" to create stability and foster economic development, said Cordesman, an analyst for the Center for Strategic and International Studies in Washington. "At some point, you've got to leave and go on to the next place."
A joint statement by the U.S. ambassador to Iraq, Zalmay Khalilzad, and Army Gen. George W. Casey Jr., the top U.S. commander in Iraq, said that coalition troops "will provide appropriate assistance as determined by Iraqi and coalition field commanders, for the implementation of the new plan for securing Baghdad and its surrounding environs."
Violence flared Saturday after a relative lull last week during the Muslim holiday Eid al-Adha. Nearly 100 corpses were collected Saturday across the country, in addition to the fighting on Haifa Street, the Associated Press reported.
In the central Baghdad neighborhood of Karrada, a car bomb attack targeted the convoy of the commander of the Baghdad emergency police force, Ali al-Yassiri, said Col. Hassan Abdullah, an Interior Ministry duty officer. The explosion missed the police commander but killed two civilians and wounded three others.
The fighting on Haifa Street was not the start of Baghdad's security plan, said Askari, the Defense Ministry spokesman.
"It's not part of the Baghdad security plan. They were terrorists who set up imaginary checkpoints," he said. "We were there, and we arrested them and the clashes took place."
Special correspondent Waleed Saffar contributed to this report.