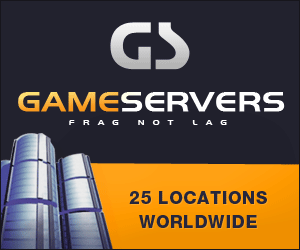 Washington Times
February 27, 2007
Pg. 11
Tensions over rebels spur moves

ANKARA, Turkey (Agence France-Presse) -- The president of Iraqi Kurdistan has called on Turkey for face-to-face talks to end tensions over Turkish Kurd rebels based in his autonomous region in northern Iraq.
The appeal in a television interview broadcast yesterday coincides with remarks by Turkish officials that they are ready to meet Iraqi Kurdish leaders to discuss the problem. Turkish leaders previously had threatened a cross-border military operation to crack down on the rebels.
"Dialogue is the best way to resolve problems and misunderstandings," Massoud Barzani told Turkey's NTV news channel. "We must talk face to face to understand each other's position. This will be followed by [discussions on] what should be done and necessary actions.
"We are extending to Turkey a hand of friendship. We will be pleased if Turkey responds in kind," he said.
Ankara has grown increasingly impatient with U.S. and Iraqi reluctance to move against the Kurdistan Workers' Party (PKK), which has waged a bloody separatist campaign for Kurdish self-rule in southeast Turkey since 1984.
Thousands of members of the group, listed as a terrorist organization by both Turkey and the United States, have taken refuge in the mountains of northern Iraq.
Earlier this month, army chief Gen. Yasar Buyukanit accused Iraqi Kurds of "fully" supporting the PKK and providing it with explosives for bomb attacks in Turkey.
He also objected to dialogue with them, though Prime Minister Recep Tayyip Erdogan and Foreign Minister Abdullah Gul both said the government would be open to talks.
On Friday, the National Security Council, which groups Turkey's top civilian and military leaders, also put the emphasis on "diplomatic efforts" to resolve the dispute.
Mr. Barzani denied that Iraqi Kurds supported the PKK and said he was "pleased" that Turkey was considering dialogue. He stressed, however, that Iraqi Kurds should not be expected to fight fellow Kurds and urged Ankara to take political measures to curb the PKK.
"We will do our best if we are asked to help in such a process as friends," he said.
The United States has also warned Turkey against a cross-border operation, wary that it may destabilize the relatively peaceful northern Iraq.
Turkey and the Iraqi Kurds are also at loggerheads over the future of the ethnically volatile, oil-rich city of Kirkuk. The Kurds want to incorporate it into their autonomous region although the city is also home to Arabs and Turkish-backed Turkmens.
Despite his messages of good will, Mr. Barzani was adamant on Kirkuk. He described the city as "the heart of Kurdistan" and dismissed Turkish calls for a postponement of a referendum on its status, scheduled to be held by the end of this year.
He also rejected Turkey's accusations that tens of thousands of Kurds had been moved into Kirkuk to change its demography in their favor ahead of the vote.
Turkey is worried that Kurdish control of Kirkuk's oil reserves will boost what it sees as Kurdish aspirations to break away from Baghdad.
Kurdish independence, it fears, could fuel the PKK's insurgency in adjoining southeast Turkey, which has already resulted in more than 37,000 deaths.