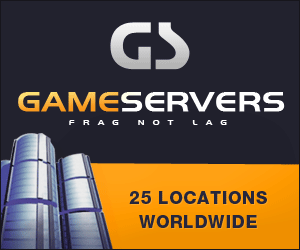 Washington Examiner
May 22, 2007 By Rowan Scarborough, National Security Correspondent
WASHINGTON - Iran and its surrogate terror group, Lebanese Hezbollah, trained the Shiite insurgent who led a brazen attack that killed five American troops in Karbala on Jan. 20, according to internal military documents obtained by The Examiner.
U.S. special operations forces killed Sheikh Azhar al-Dulaymi, the insurgent leader, Saturday in the Sadr City section of Baghdad as he made a last stand on a roof top.
Dulaymi had been one of the most wanted men in Iraq. The U.S. command says he masterminded the assault on a government compound in Karbala, south of Baghdad. Dulaymi's men killed one U.S. soldier at the scene and executed three others they had kidnapped.
The command has long suspected that Iran's Revolutionary Guard Corps aided Dulaymi. The military documents state that intelligence collected during the manhunt not only confirm this link, but also showed Hezbollah, a U.S.-designated terror group responsible for killing hundreds of Americans since the early 1980s, trained him.
The Bush administration has said it cannot prove at this point that Iran's ruling mullahs or Iranian President Mahmoud Ahmadinejad have ordered the Guard Corps to send special operators and powerful roadside bombs into Iraq to kill Americans.
But the direct involvement of Tehran's agents and Hezbollah in Dulaymi's terrorist cell indicates a deeper Iranian involvement than previously known.
"Clearly, Dulaymi was doing Iran's bidding," said Robert Maginnis, a retired Army officer and a military analyst. "This case is clear evidence that the Shia agents opposing coalition actions are more diverse. The presence of terrorist-trained killers like Dulaymi indicate that the battlefield is far more complex than many previously believed. And that battlefield reaches from Iraq to Lebanon."
The briefing documents say both the Revolutionary Guard and Hezbollah trained Dulaymi's insurgents in "how to conduct terrorist-style kidnappings."
Iranian agents first entered Shiite-dominated southern Iraq shortly after the fall of Saddam Hussein, a Sunni Muslim, in April 2003. Since then, Iranian involvement has increasingly grown to the point that the United States believes it is an important part of a growing Shiite insurgency.
On the operation that killed Dulaymi, the documents say that tips from local Iraqis and interrogations of captured insurgents led the military to his hiding place.
In one house associated with Dulaymi, troops found a "torture room" and stocks of artillery shells typically used to build roadside bombs, known as improvised explosive devices.