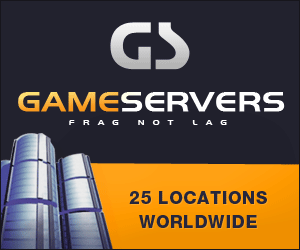 USA Today
March 6, 2008
Pg. 8
Governors in north seek better supply of fuel, electricity
By Anna Johnson, Associated Press
CAMP SPEICHER, Iraq — A lack of fuel, too little electricity and banks without cash — these are some of the complaints local governors from northern Iraq aired to Cabinet ministers Wednesday in a rare meeting aimed at trying to unite a divided country and rebuild its devastated infrastructure.
Strained connections between Iraq's national government and provinces have long kept the two at odds. Local authorities often gripe that Baghdad's bureaucracy and political procrastination have stalled economic growth.
Wednesday's meeting, held at a U.S. military base outside Saddam Hussein's hometown of Tikrit, was an attempt to build trust between governors from Iraq's seven northern provinces and Cabinet ministers along with the U.S. military and Iraqi army.
Because violence has declined in Iraq, more attention is shifting to rebuilding and reconciliation, even in northern provinces where al-Qaeda in Iraq retains its strongest presence. The seven districts are among some of the most diverse in Iraq, home to Sunni and Shiite Arabs as well as Kurds.
Maj. Gen. Mark Hertling, the top U.S. commander in northern Iraq, said the timing of the effort is crucial: Jobs must be created to sustain the security gains. "I think we have six months to make a difference. This, today, is the starting point," he said.
Hertling gave a grim prediction if progress is not made. "I'm going to see more soldiers hurt and killed, and we're not going to be able to reduce the number of forces over here … because there will be more people out there planting bombs and shooting at people."
During the meeting, Raad Rashid al-Tamimi, the governor of Diyala province, listed his concerns: finishing a fuel distribution plant in Baqouba, increasing electricity capacity and digging irrigation canals.
"We want to use the land, but it's destroyed," al-Tamimi said of his fertile province. "We want Diyala to return to being the country's breadbasket."
Other governors complained that security issues still made it difficult for their banks to get cash from the central banks; food-ration cards are not delivered on time; and corruption at all levels keeps tankers from delivering fuel.
In response, ministers and other Iraqi officials pledged to try to fix problems. Deputy Prime Minister Barham Saleh, the highest-ranking Iraqi official at the meeting, said local authorities will get money and help from Baghdad, but they will be held accountable. "These budgets must be spent according to procedure," he said.
In another effort to help jump-start the failing economy, the Cabinet agreed to allow the Oil Ministry to sign agreements with international oil companies, according to a ministry official who spoke to the Associated Press on condition of anonymity because he was not authorized to release information. The move would help Iraq increase its crude oil output.
The two-year deals would develop five producing fields to add 500,000 barrels per day to the country's 2.4-million-barrel-per-day output. Developing Iraq's oil reserves will help provide funds to rebuild the country.
In December, four major oil companies — Royal Dutch Shell, BP, ExxonMobil and Chevron — submitted technical and financial proposals for the five oil fields and received counterproposals from the Iraqi side. A month later, representatives from the companies and from Iraq met again in Jordan, and they will hold the third round of talks this month, the official said.
Iraq needs expertise from international oil companies to achieve the Oil Ministry's target of 3 million barrels per day by the end of this year. Iraq has been relying on a Saddam-era natural-resources law until the parliament approves a measure to regulate work by the oil companies and to share Iraq's oil resources among the country's Shiites, Sunni Arabs and Kurds.