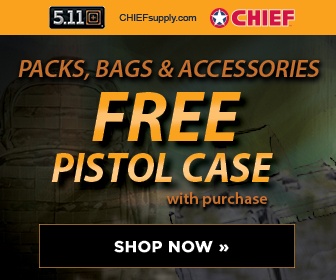 Media: AFP
Byline: Khalil Jalil
Date: 30 September 2006
BAGHDAD, Sept 30, 2006 (AFP) - Well-wishers have returned more than 1,000
works of modern art looted from Baghdad's top gallery as curators continue
the painstaking task of restoring what was once one of the Middle East's
finest collections.
Some 6,870 works were stolen from the Iraqi Art Museum in the aftermath of
the 2003 US invasion, which ousted Saddam Hussein but threw the capital
open to a wave of lawlessness that all but destroyed the city's cultural
life.
Now, however, friends of the museum have begun to track down and return
hundreds of oil paintings, watercolours, drawings and sculptures
representing the work of some of the finest Iraqi artists of the past two
centuries.
"We have managed to recover 1,130 pieces from people who bought these works
in Amman and Baghdad, perhaps not knowing they were looted, and have now
returned them," said museum director Huda al-Nuaimi.
The scenes in Baghdad after US forces drove off Saddam's security forces
may have looked like a chaotic free-for-all, but the looting of the museum
was carried out by professionals who knew what they were doing, she said.
"The paintings were stripped from their frames and folded in a delicate and
careful way," Nuaimi told AFP, adding she suspected the gang must have had
knowledge of the collection and the layout of the gallery.
Nevertheless, some of the works were damaged, and now curators are working
with experts to restore stretched canvases.
"We've sent two of our staff to Italy for a course on how to restore works
of art," she said.
Most of the stolen artworks seem to have ended up being sold privately, and
they have begun to show up in collections around the region, where Iraqi
officials can spot them and contact their owners.
The Qatari embassy in Jordan, for example, recently sent back five pieces
by renowned Iraqi painter Faiq Hassan, the leading light in the "Pioneers
Group" whose naturalistic style dominated Baghdad art in the 1950s.
The paintings had been hung in the Amman embassy after being bought in good
faith, but have now come back to their rightful home.
But while Hassan's work is among the best known, Nuami's personal pride is
directed towards the magnificent cityscapes painted by her father Sadiq
Ahmed, an army officer born in the northern city of Mosul in 1915.
"During breaks in his service, my father was very keen on sketching details
of the towns where he was posted. Later, he transferred the details to
grander canvases," she said.
The origins of the collection date back to 1909, but in 1980 it was
transferred to a villa on the banks of the Tigris which was once owned by
Abdel Rahman al-Naqib, the first Iraqi prime minister under a British
mandate in the 1920s.
In the 1990s under Saddam Hussein's regime it was taken to the new Iraqi
Art Museum in central Baghdad, a hub the city's cultural scene now
struggling to re-establish itself against a background of violence and lack
of funds.