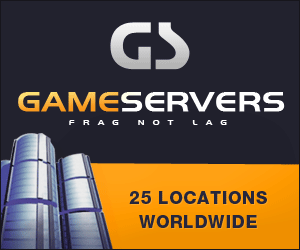 Miami Herald
January 15, 2007
Reflecting the delicate balance Iraq faces with its neighbors, Iraq's foreign minister called on the U.S. military to free five Iranians it detained in a raid in northern Iraq.

By Kim Gamel, Associated Press
BAGHDAD - The Iraqi foreign minister called Sunday for the release of five Iranians detained by U.S. forces in what he said was a legitimate mission in northern Iraq, but he stressed that foreign intervention to help insurgents would not be tolerated.
The two-pronged statement by Hoshyar Zebari highlighted the delicate balance facing the Iraqi government as it tries to secure Baghdad with the help of American forces while maintaining ties with its neighbors, including U.S. rivals Iran and Syria.
''Any interventions -- or any harmful interventions to kill Iraqis or to provide support for insurgency or for the insurgents should be stopped by the Iraqi government and by the coalition forces,'' Zebari said in an interview with CNN's Late Edition.
But he also stressed Iraq has to keep good relations with its neighbors.
''You have to remember, our destiny, as Iraqis, we have to live in this part of the world. And we have to live with Iran, we have to live with Syria and Turkey and other countries,'' he said. ``So in fact, on the other hand, the Iraqi government is committed to cultivate good neighborly relations with these two countries and to engage them constructively in security cooperation.''
The U.S. military said the five Iranians detained last week in the Kurdish-controlled northern city of Irbil were connected to an Iranian Revolutionary Guard faction that funds and arms insurgents in Iraq. It was the second U.S. raid targeting Iranians in Iraq in less than a month.
The military said the Quds Force faction of the Revolutionary Guard, a hard-line military force that reports directly to supreme leader Ayatollah Ali Khamenei, is ``known for providing funds, weapons, improvised explosive device technology and training to extremist groups attempting to destabilize the government of Iraq and attack coalition forces.''
''Al-Quds'' is the Arabic name for Jerusalem, and a frequent term for political or military factions across the Muslim world.
Iran's government denied the five detainees were involved in financing and arming insurgents and called for their release along with compensation for damages.
''Their job was basically consular, official and in the framework of regulations,'' Iranian Foreign Ministry spokesman Mohammad Ali Hosseini said Sunday. ``What the Americans express was incorrect and hyperbole against Iran in order to justify their acts.''
The United States repeatedly has denied the office was a consulate and the State Department has said no legitimate diplomatic activity was being carried out at the site.
Bush's National Security Adviser Stephen Hadley said Sunday that the United States had the authority to pursue Iranians in Iraq because they ``put our people at risk.''
''We are going to need to deal with what Iran is doing inside Iraq,'' he said.
Vice President Dick Cheney added: ``Iran is fishing in troubled waters inside Iraq.''
Hadley was interviewed on This Week on ABC while Cheney was on Fox News Sunday.
Zebari, a Kurd, said those detained had been working in a liaison office issuing travel permits for the local population, and he reiterated that the office was in the process of being turned into a consulate.