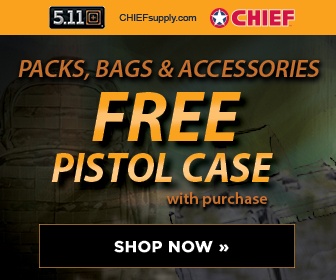 Washington Times
March 5, 2008
Pg. 12
Trained commanders plot to wrest al Qaeda from last urban stronghold
By Richard Tomkins, The Washington Times
MOSUL, Iraq -- Thousands of U.S. soldiers and Mar- -ines are mentoring their Iraqi counter-parts across Iraq to bring to bear President Bush's pledge: "As the Iraqis stand up, we will stand down."
More than 4,000 military transition teams work with Iraqi army units from the company level on up, teaching combat tactics, operational planning and logistics to lead to a sustainable Iraqi combat force capable of planning and conducting operations in the long term.
Col. David Brown and the 17 soldiers of Team Griffin lead the effort at India Base in the al-Kindi district of Mosul, al Qaeda in Iraq's last urban stronghold.
The facility is thought to have been a missile testing site during the regime of Saddam Hussein. Team members still find small missile and rocket components in the sand next to the protective barriers they have built.
India Base is adjacent to the headquarters of Iraq's 2nd Division and the offices of its charismatic commander, Brig. Gen. Moutaa Habeeb Jassim.
The 2nd Division is considered one of the best in Iraq. For years, it has operated independently in planning and conducting missions in northern Iraq, detaining insurgent suspects, breaking up terrorist cells and maintaining a semblance of security.
With the Iraqi police, it has developed an extensive system of informants who disclose the locations of weapons caches and point out terrorist suspects.
U.S. combat forces in Mosul act in a supporting role for 2nd Division troops when asked, typically supplying vehicles for raids.
"I don't think they get the credit for what they've done over the past 24 months," Col. Brown said of the 2nd Division. "This isn't Baghdad, and they didn't have the large U.S. presence the capital did. But they stood up and did what they had to do.
"They're absorbing a lot of change right now. Our mission with them is to ... help them follow a more strategic or operational viewpoint."
The Iraqi military is setting up a national operations center in Mosul. That will require Gen. Moutaa to obtain the approval of high-level officials before acting on some of his plans.
The operations center is being established as part of Prime Minister Nouri al-Maliki's declaration of a "decisive" battle against al Qaeda in Mosul.
U.S. commanders estimate that 300 hard-core al Qaeda members and other terrorists are lurking in or near the city. That number rises to more than 1,000 when factoring in those who plant explosives on behalf of these groups, an Iraqi brigade commander said.
Twelve to 24 terrorist incidents occur on an average day in Mosul. About half involve vehicle bombs or improvised explosive devices.
Col. Brown's 17 team members are divided into specialties in engineering, explosive ordnance disposal, reconnaissance, communications, logistics and intelligence. Their roles and jobs are switched often because of a lack of support personnel.
Captains and even majors man the machine guns or drive the Humvees. All are specialists, and many are on their second or third tours of Iraq.
The transition teams are branches of military units, such as the 3rd Armored Cavalry Regiment in nearby Forward Operating Base Marez, whose own needs take priority.
Members of Col. Brown's unit say logistics is the biggest issue. One brigade of the Iraqi division has fewer than a dozen operating Humvees. The rest are rusting or awaiting repair with cannibalized parts or new parts that can take up to three months for delivery.
Col. Brown's team helps the Iraqis arrange transport and work through the painstaking maze of paperwork and procedures to obtain parts and repairs.
Operational planning is Col. Brown's specialty. He advises senior officers on patterns to lead to operational success without having to rely on U.S. forces.
During the long campaign against terrorists in Mosul, a dozen Iraqi officers recently gathered to formulate plans to push forces from the fringe of the city into the urban area. They discussed ways to build and man combat posts for a round-the-clock security presence in key Mosul neighborhoods.
Col. Brown, an observer at one meeting, smiled at the depth and breadth of discussion. The commanders challenged one another's ideas, rethought approaches, debated tactics for building the outposts without upsetting residents, and looked beyond the operation toward the impact on future security efforts.
They would debate the details in later meetings before deciding on a plan to submit to high-level officials. The lessons in operational planning had been absorbed.
Later, Col. Brown and Gen. Moutaa sat in the general's office, talking late into the night about the meeting. They shared endless glasses of sweet tea while exploring ways for the Iraqis to solve logistics problems and how Col. Brown's team could assist in the interim.
Mentoring, trust and building a new Iraqi army follow no 24-hour clock.