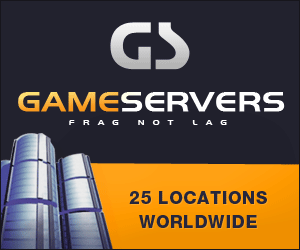 Media: The Associated Press
Byline: ROBERT H. REID
Date: 18 August 2006
BAGHDAD, Iraq - Unidentified gunmen attacked Friday a convoy of civilian
trucks, killing one guard, as a cache of arms was seized in a Baghdad
mosque, officials said. Security forces detained 77 people across Iraq in a
crackdown on sectarian and political extremists.
The convoy carrying unspecified goods had just left Baghdad for the northern
city of Irbil when it came under attack in Taji, 20 kilometers (12 miles)
north of the capital, said police Lt. Ahmed Al-Qaisi.
He said one guard riding alongside in an SUV was killed and one guard was
injured.
Also Friday, Iraqi police found five bodies with gunshot wounds in
Mahmoudiya, about 30 kilometers (20 miles) south of Baghdad, and a roadside
bomb killed one person in Balad Ruz, 70 kilometers (45 miles) northeast of
Baghdad.
A statement by the General Command of the Armed Forces said Iraqi soldiers
raided the Al-Sediq Sunni mosque in Baghdad's Ghazaliyah neighborhood on a
tip off and confiscated mortar shells, a belt of explosives likely to be
used by a suicide bomber, 27 wire communications sets, rocket propelled
grenade launchers and magazines of bullets.
Ghazaliyah, a predominantly Sunni area, is one of the most volatile
neighborhoods of Baghdad targeted by Iraqi and U.S. forces in a new security
crackdown in an effort to stem the sectarian violence between Sunnis and
Shiites.
Some 12,000 additional U.S. and Iraqi forces have been sent to Baghdad to
enforce peace in the capital.
The tit-for-tat attacks between the two communities since the Feb. 22
bombing of a Shiite mosque has raised fears of an all-out civil war, and
diverted resources needed to fight the Sunni insurgency by loyalists of
Saddam Hussein grinding on for the last three years.
Friday's statement did not say if any arrests were made at the mosque, but
listed the results of the nationwide crackdown: 77 detained in the last 24
hours including 31 people with strong evidence of terrorist activities
against them.
It said the 31 included four Iraqis who were caught planting a roadside bomb
south of Baghdad, five Egyptians and a man who had obtained a security
clearance pass for the highly protected Green Zone, an enclosed area in
Baghdad containing government headquarters and the U.S. facilities.
The security operation follows a sharp spike in violence in the country --
about 3,500 Iraqis were killed in July in sectarian or political violence
nationwide, the highest monthly toll for civilians since the war started in
March 2003.
On Thursday, U.S. officials confirmed that 2,625 roadside bombs _ directed
mostly against American or Iraqi forces _ exploded or were discovered before
detonation in July -- a sharp rise compared to 1,454 bombs in January.
The figures suggest that the Sunni Arab insurgency is gaining strength
despite setbacks, including the June 7 death of al-Qaida in Iraq leader Abu
Musab al-Zarqawi, killed in a U.S. airstrike northeast of Baghdad.