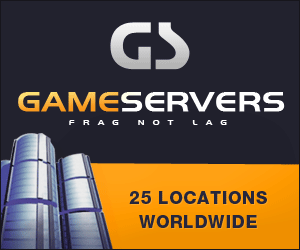 BAGHDAD, Dec 15 (AFP) - The Iraqi independent electoral commission, one the
few in the Middle East, has proven its ability to organise three polls that
have met international standards despite endemic violence in the country.
For general elections on Thursday, as well last January 30 and a
constitutional referendum on October 15, the commission vetted candidates,
revised electoral lists and printed and distributed leaflets and posters.
It has broad support from the United Nations and United States.
Dawn Liberi of the official US relief agency USAID said her group had worked
along with the United Nations to ensure technical support for the
commission, focusing on logistics, voter information and staff training.
The commission's headquarters are located in the highly-protected Green Zone
of Baghdad that houses Iraqi government and US diplomatic offices, but Iraqi
staff are often at risk when they leave or arrive for work in the morning.
Several attacks have also killed or wounded employees in volatile provinces
in northern and western Iraq.
Decreed by a coalition directed by the United States in May 2004, the
commission has nonetheless been able to avoid the label of "American tool"
by maintaining its distance from all Iraqi political parties.
"The commission is fully independent of the legislative, legal and executive
branches of the state and it is the only electoral authority in Iraq," it
states on an official website that hosts statements and decisions to
demonstrate transparency.
That has not prevented it from being criticised by dissatisfied candidates,
however.
Kurds have accused the commission of preventing voters from casting ballots
in the northern oil city of Kirkuk, because it established lists based on
food rationing cards distributed by the former regime of Saddam Hussein.
Saddam had displaced Kurds who must now vote in other areas, potentially
favoring Sunni Arabs and Turkmen.
Others, like Shiite leader Abdel Aziz al-Hakim, have warned the commission
of potential problems during Thursday's vote.
"There may be cases of fraud during the vote counting," Hakim said in early
December after making UN officials aware of his concerns.
The National Concord Front, a major Sunni coalition, has also said it had
information about pending fraud.
"Parties have been given sums of money to manipulate the results," the
coalition said without giving details.
In October, when questions were raised owing to enormous majorities either
for or against the constitution, the commission immediately carried out a
vast verification operation that delayed the final results considerably,
fueling allegations of manipulation.
"The commission was set up to respect UN criteria and its members have been
chosen by that body," noted Adel al-Lami, a senior member of the body.
He told AFP the body's work would continue after the vote to select 275
deputies for four-year terms.
"The commission was recognised by the constitution... it will have a role
from now on between elections, revising electoral lists, organising training
session for party cadres and employees and overseeing political activities."