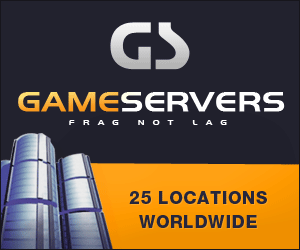 Arizona Daily Star (Tucson)
May 18, 2008 By Associated Press
BAGHDAD — In the eyes of Iraqi justice, Yahya Ali Humadi is a free man.
To the U.S. military, he's another of the detainees in yellow jumpsuits held at the sprawling Camp Bucca in southern Iraq.
Humadi — ordered released nine months ago after an Iraqi judge dropped all charges — now spends his days in a legal limbo. It's one that has confronted and confounded thousands of other Iraqis since 2003 who have been freed by their nation's courts but remained in U.S. custody.
"I don't know why the U.S. army brought him to an Iraqi court, if they intend to keep him for an unlimited time," said Humadi's lawyer, Samiya al-Baghdadi.
The American military, however, sees no contradiction.
Commanders say the current international mandate in Iraq, as well as general codes of war, allow them to hold any prisoner until the detainee is no longer considered a threat to U.S. forces. Local law and court rulings do not apply, they add.
These dual realities — freedom granted by Iraqi courts but continued detention by the Americans — have been faced by about 3,000 Iraqis since 2003 and stand as a sharp contrast between U.S. policies on the battlefield and Washington's appeals for Iraqis to build credible civic institutions.
The differences could grow even more pronounced as Iraqi authorities move ahead with an amnesty program that was strongly supported by the White House as a step to reconcile Iraq's rival factions.
The amnesty rulings could offer an early exit for many of the 27,000 prisoners in Iraqi hands. They also could wipe the slate for hundreds of the roughly 22,000 detainees held by the U.S. military — which then must decide whether to abide by the decisions or ignore a formula that Washington applauded.
The case of Humadi — accused of attacking American forces and other alleged acts — offers a brush with the bewildering gray area for Iraqis questioning why local rulings extend only as far as the gates of U.S. detention facilities.
"The U.S. army's refusal to release my husband shows that the Americans do not care about how Iraqis suffer," Sundis Nimaa, Humadi's 34-year-old wife said between sobs.
"They have brought my family down and they have separated the children from their father," she told The Associated Press. "They think they can do whatever they like because they have the upper hand in this country."
Humadi's lawyer, al-Baghdadi, accuses Washington of rejecting the very legal system it helped forge.
"The trial was fair and the judge followed the right legal procedure and even the appeal court approved the ruling," al-Baghdadi said.
The U.S. military does not comment on individual cases.
It insists, however, that the detention system is authorized by a U.N. resolution under which the Iraqi government allows U.S. troops to detain people at will. U.S. military attorneys also say it complies with international laws covering warfare and was created in "the spirit" of the Geneva Conventions.
These laws, the military says, are designed to take fighters off the streets, not determine guilt or innocence.
"There are a large number that, after being acquitted, are released," said Maj. Gen. Doug Stone, commander of detainee operations in Iraq. "In some cases, and we are talking about a very small number, the compelling information that we have mandates that they still stay in our detention."
But rights groups have criticized U.S. detention policy as a misrepresentation of international law, which they say requires some form of legal process to detain someone.
"There are basic issues of access to judicial review and access to due process rights that are not being met," said Joseph Logan, a researcher who specializes on Iraq for Human Rights Watch.