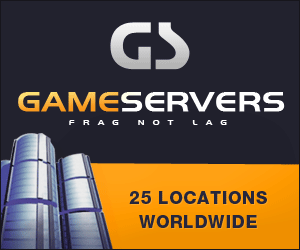 Washington Times
March 22, 2007
Pg. 3
By Bill Gertz, Washington Times
An Iraqi air force colonel disappeared recently from an Alabama Air Force base and is being sought in a regional manhunt by federal and military agents, defense officials say.
The colonel, who was not identified, was studying at the Air Command and Staff College at Maxwell Air Force Base, near Montgomery, since last winter in a leadership training course that is part of U.S. efforts to rebuild the Iraqi air force.
The officer disappeared along with his family, who were living either on the base or in the Montgomery area. He left a note stating that he was leaving the yearlong military course because he did not want to return to war-torn Iraq, said officials familiar with the case.
Air Force security, FBI and U.S. Immigration and Customs Enforcement (ICE) agents have started a search throughout the Southeast for the colonel and his family.
One official said that the Iraqi is a "high-interest" target and that Montgomery police are involved in the search. He is thought to be planning to hide in the United States or to be fleeing to Mexico.
"He was a afraid to go back, and he's either here or trying to cross into Mexico," said one official.
Lt. Col. Gregg C. Bottemiller, a spokesman for the Air University at Maxwell, confirmed that the Iraqi was missing, but declined to comment further and would not disclose the circumstances surrounding the disappearance.
Air Force spokesman Capt. Tom Wenz declined to comment when asked whether the Iraqi posed a national-security risk or whether he may be linked to insurgents or terrorists. He referred calls to the Homeland Security Department and the Iraqi Embassy in Washington.
An ICE spokesman had no comment.
The Air Force college hosts regular yearlong sessions for several hundred colonels, who are taught military operational and strategic topics. The last class, which began in August, included 78 foreign military officers from 66 nations.
The disappearance of the Iraqi officer is a setback for U.S. military efforts to rebuild the post-Saddam Hussein Iraqi air force and highlights continuing problems in finding reliable people to staff the Iraqi armed forces.
Spokesmen in Iraq briefed reporters on efforts to develop the Iraqi air force last week.
Air Force Brig. Gen. Stephen Hoog, air commander for Multinational Force-Iraq, told reporters in Baghdad last week that the goal is to set up an air force that Iraqis can maintain.
"It's not that they don't know how to run an air force. It's that they don't know how to do an air force in this environment. And we're trying to introduce some Western influence," Gen. Hoog said.
The current Iraqi air force consists of new recruits and rehires from the air force under Saddam's regime and has 950 Iraqis, including 83 trainees.
Later this year, training will begin for helicopter and fixed-wing pilots.
The former Iraqi air force once had 900 modern aircraft. Currently, Iraq's forces have Bell Ranger, UH-1 and Russian Mi-17 helicopters. Its fixed-wing aircraft include C-130 transports and several light aircraft, such as SAMA CH-2000s and Seeker 2000s.