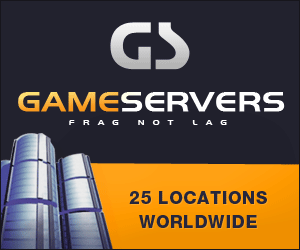 New York Times
December 17, 2006
Pg. 37
By Marc Santora
BAGHDAD, Dec. 16 — With unrelenting violence on the streets, political consensus in America and Iraq lacking, and the United States discussing the possibility of sending thousands more troops here, Iraq's prime minister, Nuri Kamal al-Maliki, convened leaders from various communities across the country for talks about how to stem the bloodshed.
While the conference was billed as an attempt at reconciliation, no one claiming to represent either the Shiite militias or the Sunni extremists, who together are driving the current sectarian strife, was in attendance. Moktada al-Sadr, a Shiite cleric whose militia, the Mahdi Army, has been responsible for much of the sectarian violence, refused an invitation, according to a lawmaker who helped set up the conference.
In addition, the Kurdish, Shiite and Sunni leaders who were at the gathering did not present any new ideas for how to rein in the militias or insurgents.
Instead, in a series of speeches broadcast live on Iraqi national television, top figures in the government renewed calls for Iraqis to work together for stability.
Mr. Maliki also repeated his invitation to former officers and soldiers in the old Iraqi Army, including some members of Saddam Hussein's Baath Party, to re-enlist. The army was disbanded shortly after the American-led invasion in 2003, which many consider a miscalculation that helped fuel the insurgency by leaving thousands of men jobless and angry.
Still, in a reflection of the sensitivity of the issue, especially in the Shiite community, Mr. Maliki was careful to note that the invitation did not extend to everyone.
"We differentiate completely between the Baathists whose hands were not stained by the blood of Iraqis and those who committed crimes against Iraqis and continue today to shed the blood of innocents," he said.
Iraq's Constitution bans the Baath Party as a political entity, but for months the Maliki government has been trying to lure back former party members to work in civil service positions where their experience is desperately needed.
There is little evidence that the appeals have had any impact, and no details have been laid out publicly about how the government would determine whose past was acceptable and whose was criminal.
On Saturday, Gordon Johndroe, the National Security Council spokesman, praised Mr. Maliki's efforts at reconciliation. "He is clearly in favor of forming an Iraq based on national unity and not individual sects," he said.
However, the conference, held in the heavily fortified Green Zone and attended by around 200 people, was largely devoid of specifics.
There was virtually no mention of Mr. Sadr, who has provided crucial political backing for Mr. Maliki, in any of the meeting's major speeches. Nor were there any new proposals to entice Sunni insurgents to lay down their arms.
Ayyad Jamaladeen, a member of Parliament from a secular political bloc called the Iraqi List, said that before there could be reconciliation among warring factions who refuse to be a part of the political process, there has to be broader agreement among those in the government.
There was continued violence around Iraq on Friday night and Saturday. Just north of the restive city of Baquba, a prominent tribal sheik was killed, while in the city itself, two civilians were killed as insurgents clashed with the Iraqi Army. Gunmen also killed two policemen at a checkpoint there, and 10 unidentified bodies were brought to the city's morgue, according to Reuters.
In Baghdad, the American military continued to try to curb the activity of death squads, staging an overnight raid into the Shiite militia stronghold, Sadr City.
One Iraqi civilian was killed in an airstrike there and six suspected members of a group thought to be responsible for kidnappings and car bombings were taken into custody, American officials said.
There were at least 53 bodies found in and around Baghdad, according to an Interior Ministry official.
Abdul Razzaq al-Saiedi contributed reporting from Baghdad.