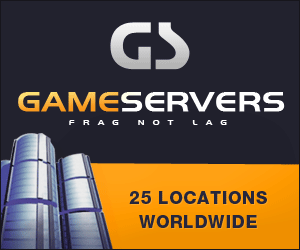 Media: AFP
Byline: Paul Schemm
Date: 7 Sept 2006
Body:
BAGHDAD, Sept 7, 2006 (AFP) - A senior Al-Qaeda operative captured in Iraq
was interrogated for over two months, yielding information that led to the
arrest of 11 other insurgent leaders, the US military said Thursday.
The announcement came as US President George W. Bush confirmed the long
suspected existence of secret CIA-run prisons and defended the use of
intense secret interrogations to foil terror attacks.
"The key 11 mid-level Iraqi leaders that we either killed or captured were
directly as a result of what Abu Hammam provided in the interrogation
debriefings that were conducted over about a two-month period," said
coalition spokesman Major General William Caldwell.
Iraq's National Security Advisor Muwaffaq al-Rubaie originally announced the
capture of Hamed Jumaa al-Saedi, whose nom de guerre is Abu Hammam, on
Sunday, indicating that it happened only a few days earlier.
"What he really meant is that he had just been cleared to announce that he
was in captivity," said Caldwell.
Saedi was captured on June 19 near Baquba, northeast of the capital and not
far from where Al-Qaeda in Iraq leader Abu Musab al-Zarqawi was killed just
two weeks earlier.
The men captured due to the intelligence gained from Saedi included several
mid-level leaders in the central Salaheddin province and in nearby Kirkuk
and Diyala provinces, as well as a Saudi foreign fighter.
Saedi was responsible for insurgent operations in this predominantly Sunni
region of Baquba whose northern reaches have witnessed intense attacks
against US forces.
Caldwell explained that the two-and-a-half month delay between his capture
and the announcement was so that he could be questioned.
"As with most terrorists that have just been picked up, they are not
initially announced as having been captured because of the intelligence
value that can be gained from someone not knowing that they are in Iraqi
government control," he said.
"The degree of time in which a name is announced varies by how much
information they are providing and whether it is actionable as
intelligence," he added.
The practice of interrogation of terrorism suspects has come under renewed
scrutiny with the revelations over secret CIA detention facilities where
suspected Al-Qaeda members were held.
Bush, however, tried to justify the practice by pointing to the valuable
information gleaned from the interrogations leading to a string of arrests
of high profile suspects.
Caldwell confirmed that the capture of Saedi, and the wealth of arrests that
followed, came from intelligence gathered from the killing of Zarqawi.
"There is some direct linkage, I know, from the information that came out of
the series of targets that were executed associated with the killing of
Zarqawi that did in fact lead to, I believe, this operation occurring."