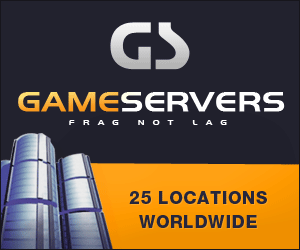 Washington Post
January 7, 2007
Pg. 1
General Known to See Peace as Still Possible

By Rick Atkinson, Washington Post Staff Writer
Lt. Gen. David H. Petraeus, who is President Bush's choice to become the top U.S. military commander in Iraq, posed a riddle during the initial march to Baghdad four years ago that now becomes his own conundrum to solve: "Tell me how this ends."
That query, uttered repeatedly to a reporter then embedded in Petraeus's 101st Airborne Division, revealed a flinty skepticism about prospects in Iraq -- and the man now asked to forestall a military debacle.
Long recognized as one of the Army's premier intellectuals, with a PhD from Princeton to complement his West Point education, Petraeus, 54, will inherit one of the toughest assignments handed any senior officer since the Vietnam War. He takes command of 132,000 U.S. troops in a country shattered by insurgency and sectarian bloodletting, with a home front that is divided and disheartened after 3,000 American combat deaths. If his riddle of 2003 remains apt, so does the headline on a Newsweek cover story about Petraeus in July 2004: "Can This Man Save Iraq?"
Skepticism is rife, inside and outside the Army. "Petraeus is being given a losing hand. I say that reluctantly. The war is unmistakably going in the wrong direction," retired Army Gen. Barry R. McCaffrey said in an interview yesterday. "The only good news in all this is that Petraeus is so incredibly intelligent and creative. . . . I'm sure he'll say to himself, 'I'm not going to be the last soldier off the roof of the embassy in the Green Zone.' "
Petraeus, if controversial among some peers who deem him arrogant or excessively ambitious, is seen by many others as perhaps the last, best hope for success in Iraq. "If anyone can pick up the baton and run with it, it is David Petraeus," said retired Gen. Gordon R. Sullivan, a former Army chief of staff.
After spending 2 1/2 of the past four years in Iraq, as a division commander and then as the officer overseeing the initial reconstruction of Iraqi security forces, Petraeus is known to believe that a stable, pacified Iraq is still possible -- if not probable -- but not without dramatically improved security. Having also served in Bosnia after the catastrophic civil war there, he has told friends that he sees troubling parallels between that country and Iraq. Two months ago, he said, "I actually stay awake occasionally at night trying to figure out the path ahead."
Upon Senate confirmation and the receipt of his fourth star, making him a full general, he is expected to spend some weeks assessing conditions in Iraq and drafting a strategic plan that goes beyond the current debate over whether to increase U.S. troop levels by up to five brigades, roughly 20,000 troops. That "surge" is consistent with the military's new counterinsurgency manual, much of which Petraeus wrote, which stresses protecting the indigenous population and imposing security as a condition for stability.
One of Petraeus's longtime Army patrons, now-retired Gen. Jack Keane, has advocated an even larger deployment this spring. But many strategists say such an increase is pointless without a sweeping economic reconstruction program and a robust rearmament of the Iraqi army with artillery, attack helicopters and other heavy weapons.
Many also say the additional forces to be used in any troop increase are already badly worn down by the military's intense operational tempo since the first deployments to Afghanistan in 2001. The new Democratic leadership in Congress on Friday pointedly rejected even a short-term escalation in U.S. forces in Iraq.
These problems and more confront Petraeus, who has told friends that he has no illusions about the complexity of the job at hand. Unaccustomed to failure, he is, in the words of one former aide, "the most competitive man on the planet." The son of a Dutch sea captain who took refuge in New York during World War II, Petraeus grew up in Cornwall on Hudson, a few miles outside the gates of the U.S. Military Academy, which he entered as a new cadet in July 1970.
"A striver to the max, Dave was always 'going for it' in sports, academics, leadership, and even his social life," the West Point yearbook noted in 1974. A month after graduation, he married Holly Knowlton, the daughter of the academy superintendent. They have two grown children.
As a young lieutenant, Petraeus entered an Army battered by defeat in Vietnam and badly frayed by drugs, lack of discipline and the American public's diminished esteem for the military. Accolades and achievements followed as he moved from post to post. Petraeus received all three prizes awarded in his class at Ranger School, perhaps the Army's toughest physical and psychological challenge, and he later won the George C. Marshall award as the top graduate in the Army Command and General Staff College class of 1983.
As he rose through the ranks, Petraeus alternated command and staff assignments with duty as an aide to several of the Army's most prominent four-star generals, a pattern that caused one envious peer to call him a "professional son." At Princeton University, Petraeus's dissertation, "The American Military and the Lessons of Vietnam," examined the caution that seized the high command after the war.
His intensity, cutting intellect and competitiveness have rubbed some officers the wrong way. Muttered jibes about "King David" have been heard around his command post. He remains obsessive about what he calls "the P.T. culture" -- physical training -- and has been known to challenge soldiers half his age to various athletic competitions. "If anyone beats him in the shorter runs, four miles or so, he takes them out for 10 miles and smokes them," a staff officer observed several years ago. At 5-foot-9 and 155 pounds, Petraeus evokes George Bernard Shaw's description of the British general Bernard L. Montgomery: "an intensely compacted hank of wire."
Twice, accidents almost ended his career, or even his life. In 1991, as a battalion commander at Fort Campbell, Ky., he was shot in the chest with an M-16 rifle when a soldier tripped during a training exercise. Rushed into surgery at Vanderbilt University Medical Center in Nashville, he underwent five hours of surgery by Bill Frist, who a decade later became Senate majority leader. While skydiving in 2000, Petraeus survived the abrupt collapse of his parachute 60 feet up. His shattered pelvis was reassembled with a plate and long screws.
As commander of the 101st Airborne, Petraeus saw combat for the first time during the division's drive up the Euphrates Valley, with sharp firefights in Najaf, Karbala and Hilla. But it was during the division's subsequent occupation of Mosul and northern Iraq that he won widespread acclaim by resurrecting the local economy, restoring services and preserving order with strategic force, which included killing Saddam Hussein's two sons. Posters in the division bivouacs read: "What have you done to win Iraqi hearts and minds today?"
More than 60 soldiers from the 101st died during the deployment, and upon bringing the division back to Kentucky in February 2004, Petraeus remarked, "It's been a long, tough year, and I am older in more ways than just age."
His subsequent service as commander of the Multi-National Security Transition Command, responsible for training Iraqi security forces, was another long, tough year -- that stretched to 15 months. Tens of thousands of Iraqi soldiers and police were trained, with concomitant efforts to supply infrastructure, equipment and procedures. But the project at best remains an imperiled work in progress, with alarming signs of sectarian fractures spreading through the Iraqi security institutions that Petraeus is known to consider as crucial to restoring stability there as any additional coalition forces could be.
Both long stints in Iraq have given Petraeus an intimate knowledge of the country's ethnic fractures and the limits of American influence. "A certain degree of intellectual humility is a good thing," he once told a reporter. "There aren't always a hell of a lot of absolutely right answers out there."
His cordial relations with the media, and the Newsweek cover story that depicted him as a potential savior for the Bush administration, rankled some of his superiors in the Pentagon, according to two now-retired senior generals. When Petraeus was sent to command the U.S. Army Combined Arms Center at Fort Leavenworth, Kan., in 2005, some of his peers wondered whether his career was in eclipse.
In asking that nettlesome question four years ago -- "Tell me how this ends" -- Petraeus alluded to the advice supposedly given President Dwight D. Eisenhower in the mid-1950s when he asked what it would take for the U.S. military to save the beleaguered French colonial empire in war-torn Vietnam: "Eight years and eight divisions."
With only ten divisions now in the U.S. Army, and the American public's patience ebbing, Petraeus recently acknowledged that such a prescription is not likely to be any more acceptable today than it was in the 1950s.
Conrad C. Crane, a West Point classmate of Petraeus's who last year helped him write the new counterinsurgency manual, said: "There have been situations in our history where American generals were given tough problems to resolve, like Lincoln grabbing U.S. Grant in 1864. Those situations have all demanded steadfastness, fortitude, initiative and creativity. It will take all those traits in Baghdad.
"We've got a big problem," Crane added. "He's the right guy to fix it. If anybody can fix this, he can."
Staff researcher Madonna Lebling contributed to this report.